Summer is officially upon us and we are now into the typical hot and sticky stretch of the year. The health of the turf and trees is always important, but now more than ever. The health and safety of golfers regarding tick information and checking are imperative too. Please read on for further information regarding these items.
Ticks
Ticks are becoming more of a consistent problem in Ontario. With warmer winters and more favourable conditions for the survival of ticks, concern for Lyme disease is also on the rise.
Given the possibility of having ticks present on the property, it is important to review the following information and safety tips.
• Avoid going into long grass areas as much as possible. If you must enter an area of low maintenance, tuck your pant legs into your socks if possible.
• Following your round, perform a tick check on yourself or when you arrive home. Early identification of a tick bite significantly reduces the chances of contracting Lyme disease.
• Use bug repellent when playing golf to reduce the risk of tick bites. As a reminder, only apply insect repellent on paths or in the parking lot. The product will kill the turf if applied to the turf.
The most important safety component of ticks and Lyme disease is being aware of the risks and completing a thorough check of yourself following play. Please click here for government guidelines regarding the safe removal of ticks.
LDD (Gypsy moths)
I outlined the difference between the treated trees behind the Clubhouse and the left of the 10th tees in my previous communication. Over the last two weeks, the caterpillars have been feeding on trees on and adjacent to the property at a high rate. Some of the most affected trees are the oaks between 2 and 3, the oaks left of 14 fairway and the tamarack along the driveway.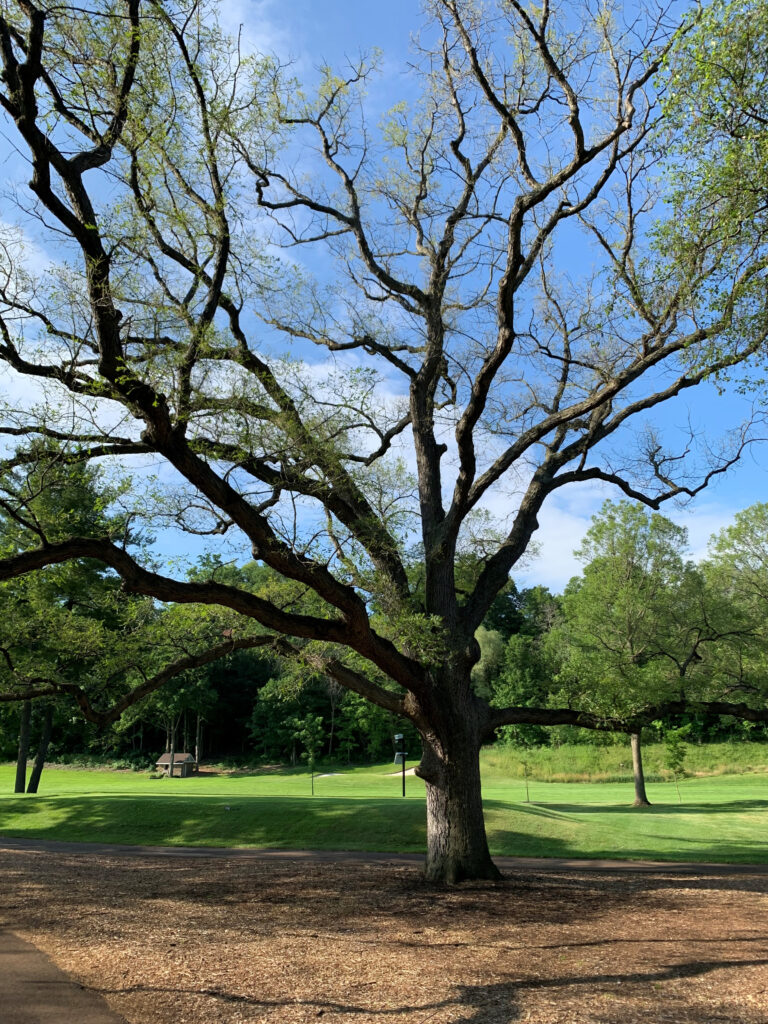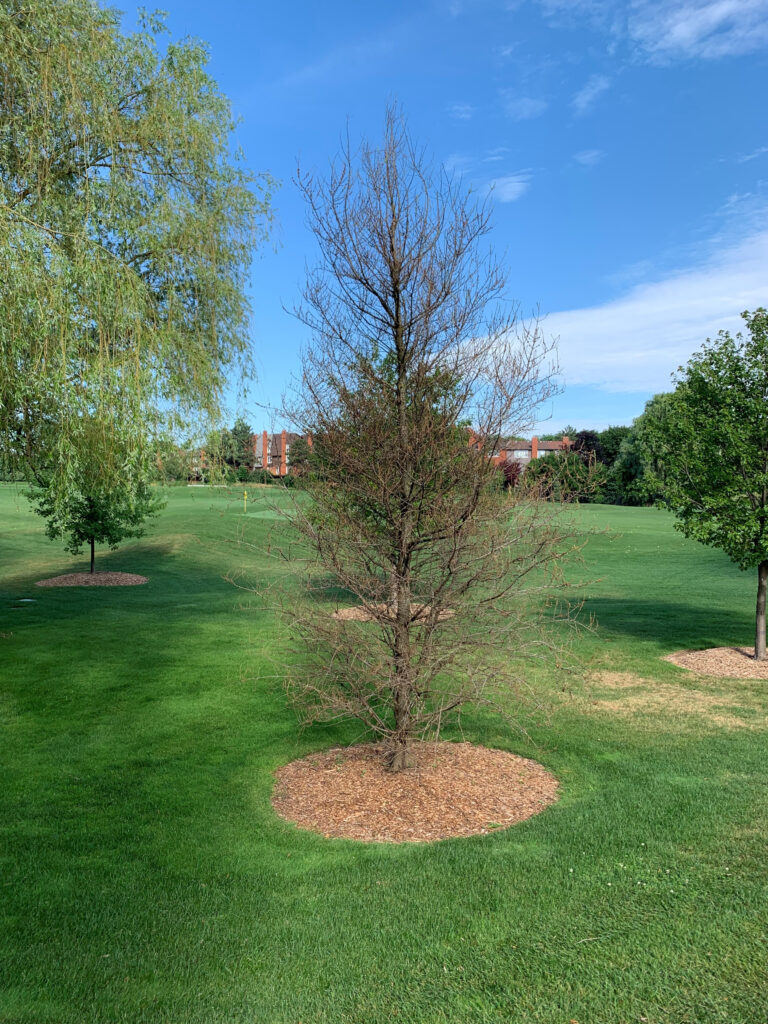 While feeding is not a desired situation, it is important to note that the trees remain alive. Unlike the emerald ash borer, the LDD feeding does not destroy the structural integrity of the tree.
The city has posted several pieces relating to the LDD. Please click here for some additional information.
Venting
We perform a light aerification process through the growing season referred to as 'venting.' This cultural practice promotes healthier turf by increasing oxygen levels in the soil and improving drainage. Unlike the spring and fall when cores are pulled, we use solid tines and they are only ¼" in diameter. Thus, completing the venting is virtually unnoticeable and does not impact the quality of ball roll or speed.
Venting the greens up to three times per year also enables us to keep the more impactful aerification events spread out on the calendar before the course opening and October.
If you have any questions about these topics or anything else on the course, please do not hesitate to contact me at your convenience.
Chris Bouwers
Course and Property Manager
cbouwers@creditvalleygolf.com
---
---