Catering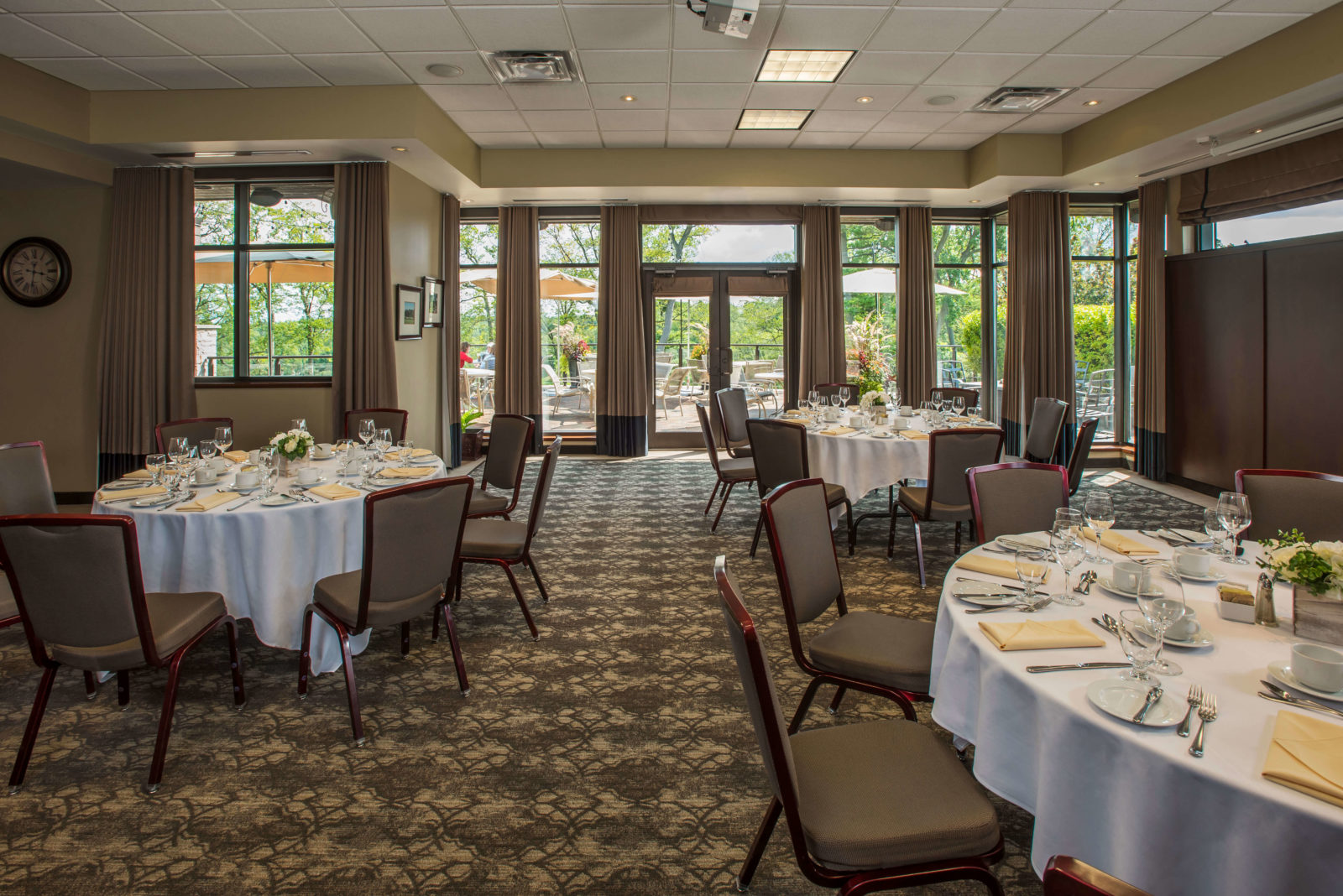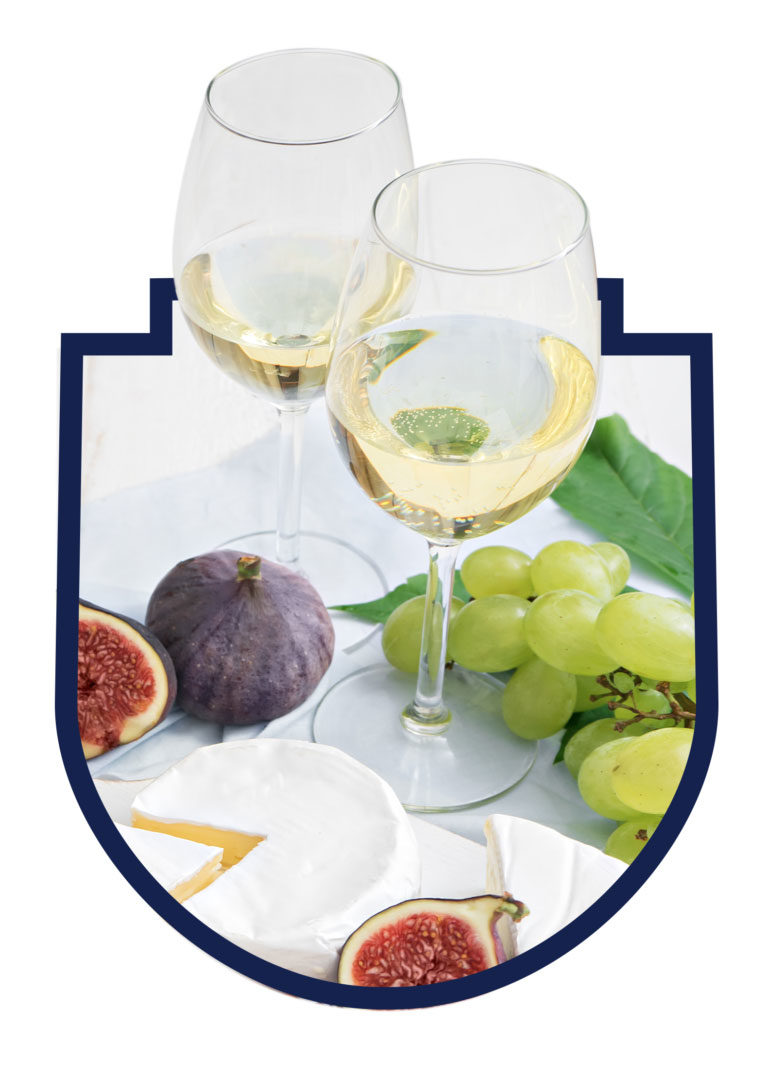 Welcome To Catering & Banquets at the Credit Valley Golf & Country Club
Credit Valley invites you to have your next business meeting or special event in our beautiful state-of-the-art Clubhouse. The atmosphere is comfortable and friendly for you and your guests to enjoy the highest level of service you deserve. Why not enjoy a day away from the office or leave the planning and set up of your next birthday party to us!
We offer a variety of spaces within the club to accommodate both intimate and large functions all year round. Whether it is 10 people or 220, every event at Credit Valley gets the attention you and your guests deserve for your important gathering.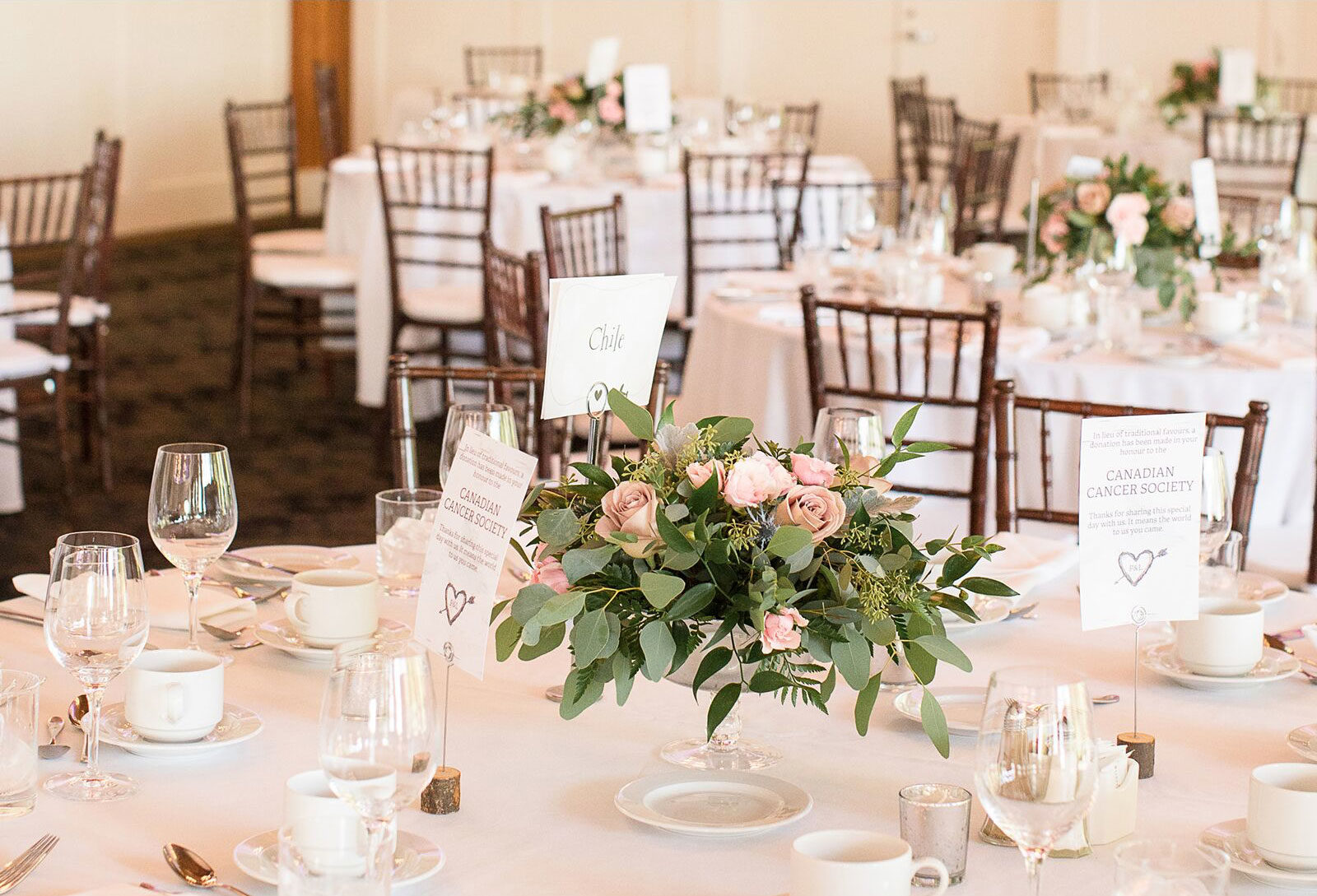 The Credit Valley Golf and Country Club invites you to experience one of the most spectacular settings in Ontario. Our Clubhouse and outdoor facilities are second to none with incredible views of our gardens and the Credit River Valley.
Our Catering Team, Executive Chef and all of the staff at Credit Valley are dedicated to working with you to provide the impeccable service and exquisite food that you deserve for your event. The team looks forward to working with you on every detail and making your event a memorable experience.
"Picture perfect venue! Excellent service & amazing food! Thank you from the bottom of our hearts for taking care of us and making our wedding the best ever! We will cherish these memories forever."
Shefali & Mike
"Your help and personality surpass the beauty of the valley that attracted us here. Thank you and we'll miss you!"
Jenn & Frank

"Our daughter's wedding was supposed to be June 5, 2021. We all know how that's working out. The one bright spot in the whole COVID/government restrictions nightmare was Credit Valley Golf and Country Club and in particular, Victoria Fleming. This whole process can be stressful under the best of circumstances, but Victoria helped to ease the situation for us. She answered all of our questions with patience and thoughtfulness. The venue is such an awesome space with a gorgeous view. They were very easy to deal with and Victoria was lovely to work with. She was always very kind and professional. We wouldn't hesitate to book an event with CVGCC and look forward to doing so in the future."

Beth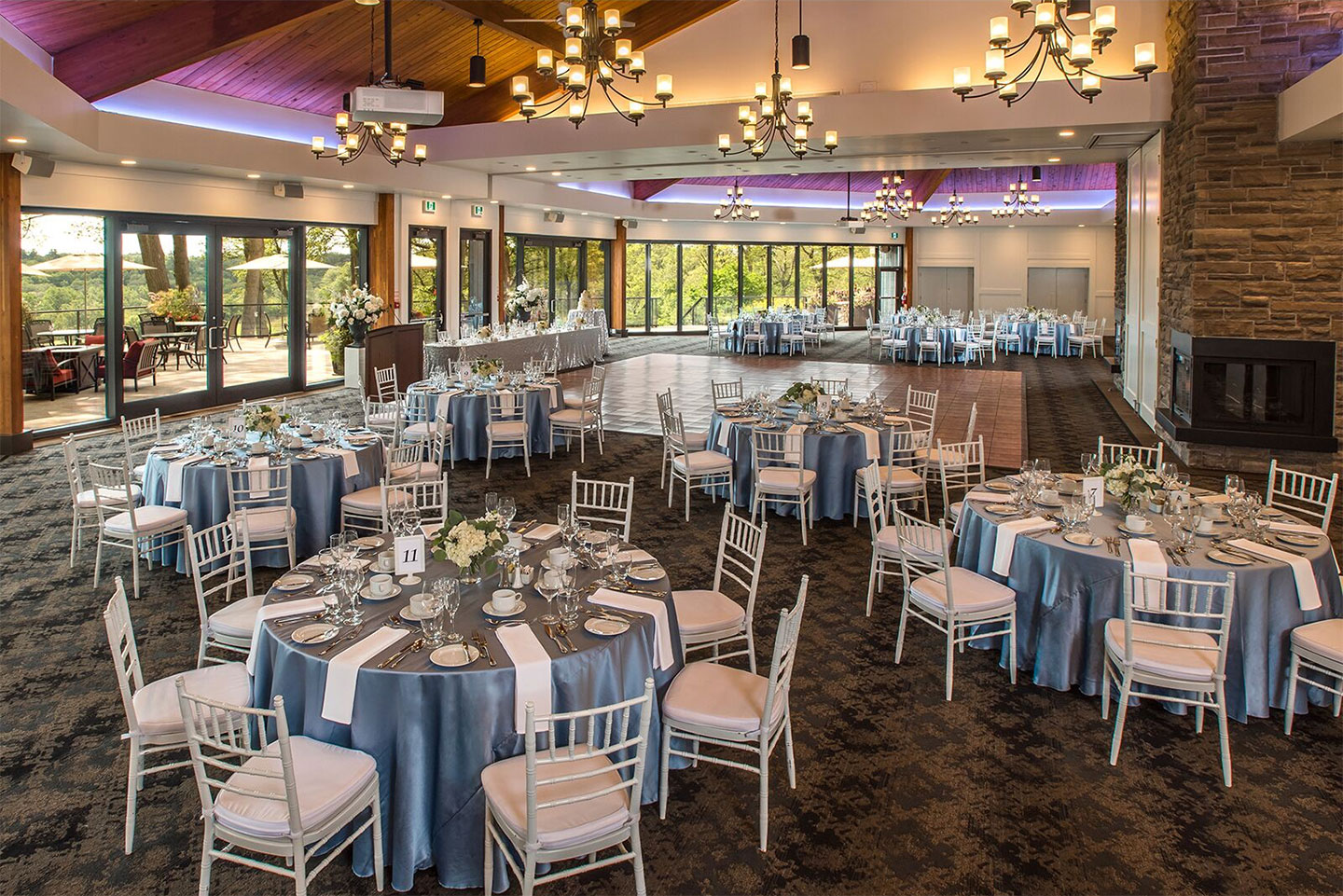 Request More Info
Credit Valley boasts a state-of-the-art 40,000 square-foot facility in the heart of Mississauga, which includes spectacular views overlooking the valley and the championship golf course, the perfect setting for your ceremony, reception and numerous photo opportunities.
Please do not hesitate to contact us at 905-275-2505  or catering@creditvalleygolf.com if you have any questions or inquiries. We look forward to hearing from you soon!