About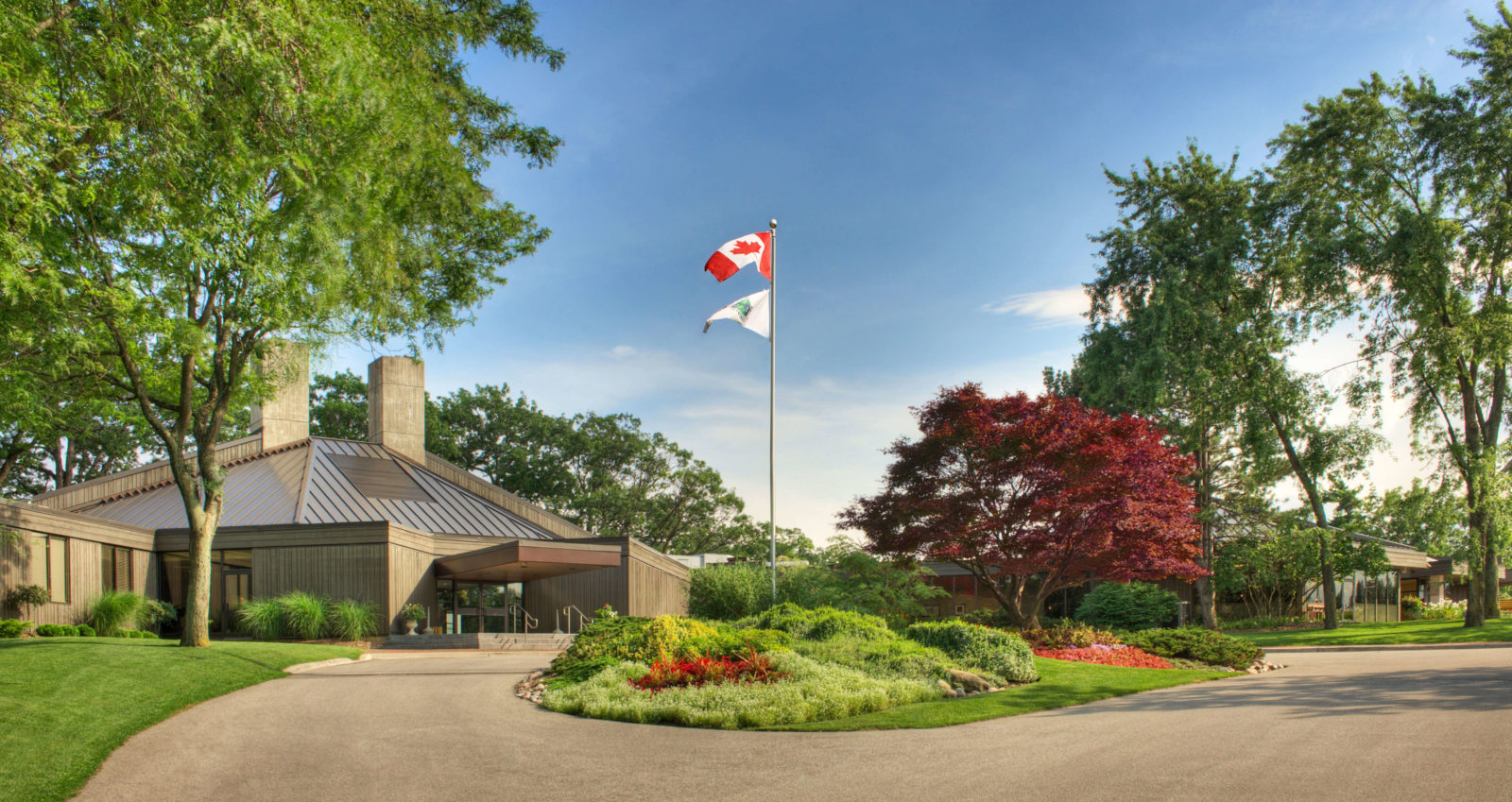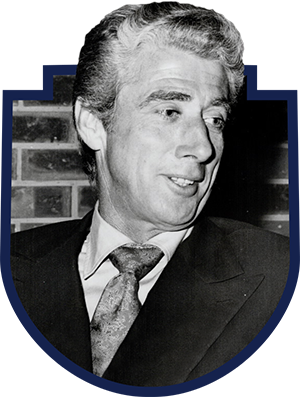 Al Balding
In 1955, Al Balding achieved something that no other Canadian golfer had been able to accomplish. At Florida's Mayfair Open, he was the first Canadian to win a PGA tour event on US soil! In 1997 members of The Credit Valley Golf and Country Club honoured Al by not only naming a room after him, but also filling the room with photos and memorabilia of Al's illustrious career.
We are proud to remember Allan George Balding as a former member of Credit Valley. In honour of his memory, Credit Valley continues to host the Annual Al Balding Memorial Charity Pro Am each September.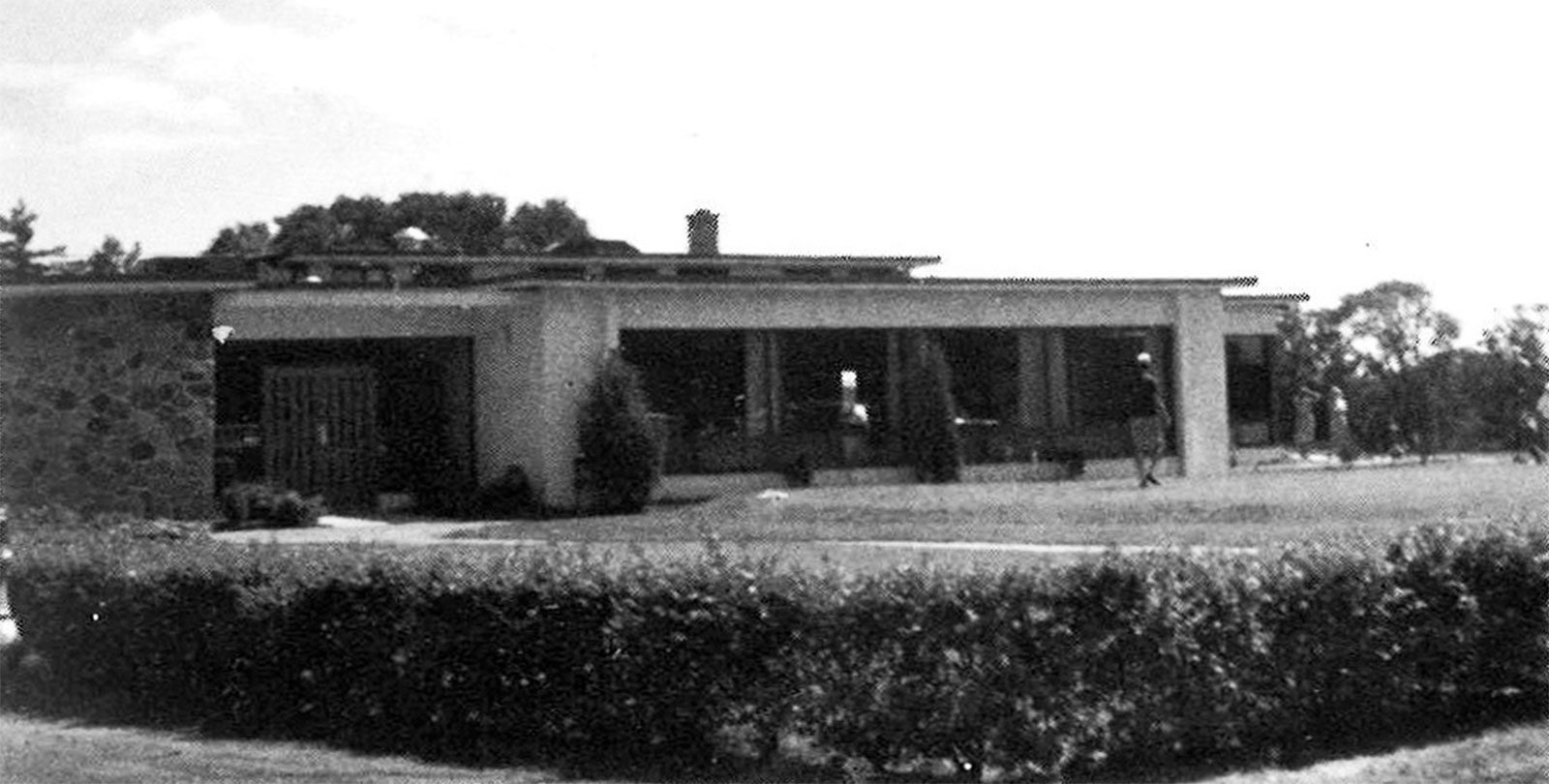 Biography
Al Balding was born in Toronto on April 29, 1924.In 1942 he joined the Canadian army, landed in France with the 2nd Division, 6th Field Regiment, 13th Field Battery and continued his service through into Germany.
Balding came late to golf. He was hired as a Starter in 1949 at the Oakdale Golf Club on weekends and two years later at the age of 28, he won the Quebec Open and his first of four Canadian Match Play Championships. In 1950 he started working in the back shop at the Burlington Golf Club.
In 1954 he became the Club Professional at Credit Valley Golf and Country Club where he remained a member until his passing in 2006.
In 1955 Balding was the first Canadian ever to win a PGA tour event when he captured Florida's Mayfair Open.
In 1957 he added two more wins and finished eighth on the money list, the best showing by a Canadian for many years to come.
Balding's shoulder injuries, received during his military service, continued to plague him. In the early 1960's both shoulders required surgery causing him to fall off the Tour.
Balding continued to rack up the victories. As International Champion in 1968 he partnered with George Knudson and won the World Cup team event over Julius Boros and Lee Trevino.
In the early 1980's Balding, along with Miller Barber, Don January and 40 other Senior players helped start the Senior PGA Tour. Until 1986, Al was very successful on this tour being a big money winner until an accident forced him to drop out.
Since that time Balding has become an elder statesman for the game of golf in Canada. In the 1950's and 1960's he was known as Canada's Golf Ambassador and represented Canada 22 times in 12 World Cups and 10 International Matches.
A magnificent victory was Balding's at the Canadian Seniors Tour in the year 2000. His score was 70-70-70 – winning the tournament by 3 strokes. He was 76 years old at the time, the oldest senior to win this tournament in decades and 14 years older than his next oldest competitor. In 2002, he again competed in a senior's event where he shot a round of 66, 12 strokes under his age.
Al Balding was married to Moreen in 1952 and the couple had two children, Allan and Erin.
Career Highlights
Canadian Tour
2000 CPGA Seniors Tournament; 1973 Alberta Open; 1970 CPGA Championship; 1963 CPGA Championship; 1961 Canadian Match Play; 1958 Canadian Match Play; 1956 CPGA Championship; 1955 CPGA Championship; 1954 Canadian Match Play; 1952 Quebec Open, Canadian Match Play.
International Victories
1968 World Cup Team Title (with George Knudson) and Individual Title; 1963 Mexican Open; 1957 Miami Beach Open, West Palm Beach Open, Havana Invitational; 1955 Mayfair Inn Open (First Canadian To Win on PGA Tour).
Other Achievements
1994 Won Legends of Golf "Demeret Division" (with Jay Hebert); 1985 Two consecutive finishes on US Senior Tour (Texas, Philadelphia); 1980-81 One of the 40 original seniors on the US Senior Tour; 1955, 1957 Ontario Athlete of the Year; 1968 Elected to Canadian Sports Hall of Fame; 1984 Inducted into the Canadian Golf Hall of Fame; 1942-46 Served in the Canadian Army – 2nd Division 6th Field Regiment in France and Germany.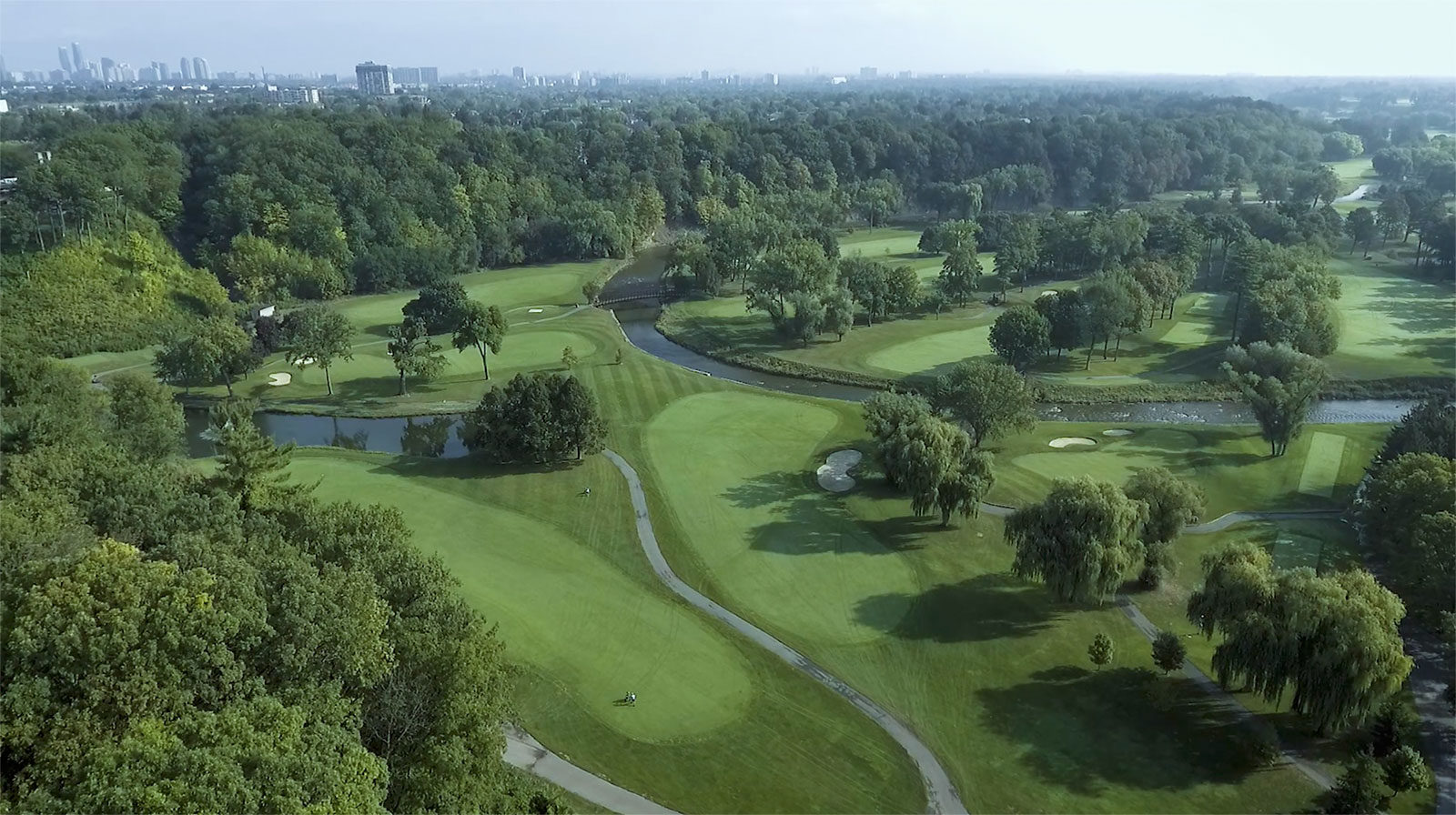 Credit Valley Club History
A challenging course and superlative facilities have combined to make Credit Valley one of the Province's finest private golf clubs. Originally the hunting and fishing grounds of the Ojibway people, Credit Valley traces its golfing beginning back to 1930.
Ontario's then Lieutenant Governor, W.D. Ross commissioned that six holes be built at the Willows, his summer residence. The original property was located where the driving range and parking lot now stand.
In the early 30s, Arthur Price, considered the father of Credit Valley, leased the facilities and opened them to the public. By the mid 40's, the course had expanded to 9 holes and the first memberships were offered.
In the early 50s, Price leased the thirteen hole facility to the membership which became a private club in the late fifties. The course was re-configured in 1969 when the valley lands were purchased and a portion of the upper lands sold.
When Arthur Price leased the Credit Valley property from the Ross estate in 1934, he hired the well known course designer, Stanley Thompson, to re-vamp the existing 6 holes and add more to make a 9 hole golf course. Robbie Robinson worked for Stanley Thompson at that time.
When the Oneida Club property was bought and the valley was to be further developed in the 70s Robbie Robinson, by that time, an internationally known course architect, was brought back to Credit Valley.
Robbie has often said that, when he first viewed the raw property, he thought that he had never seen a more perfect natural setting for a golf course. This is high praise indeed from a man who has built golf courses all over the world.
Edward Schofield – President: 1951-1953
In 1951, the members (approximately 100) decided to lease the property from Mr. Price and to apply for a charter to operate as a membership club. The charter was granted, but it was found necessary still to allow pay-as-you-play golfers. Plans were made to extend the course and for a few years it operated as a thirteen hole course with the Willows as the clubhouse. In the year 1954, five holes were constructed on the west side of the river in the valley. Thus, the course became a full eighteen holes. It was decided then that the journey of climbing the hill was too strenuous and that the first project to be considered was the building of an elevator. This was completed and operational for the summer of 1954. It was built near where we presently descend the hill after playing the fifth hole.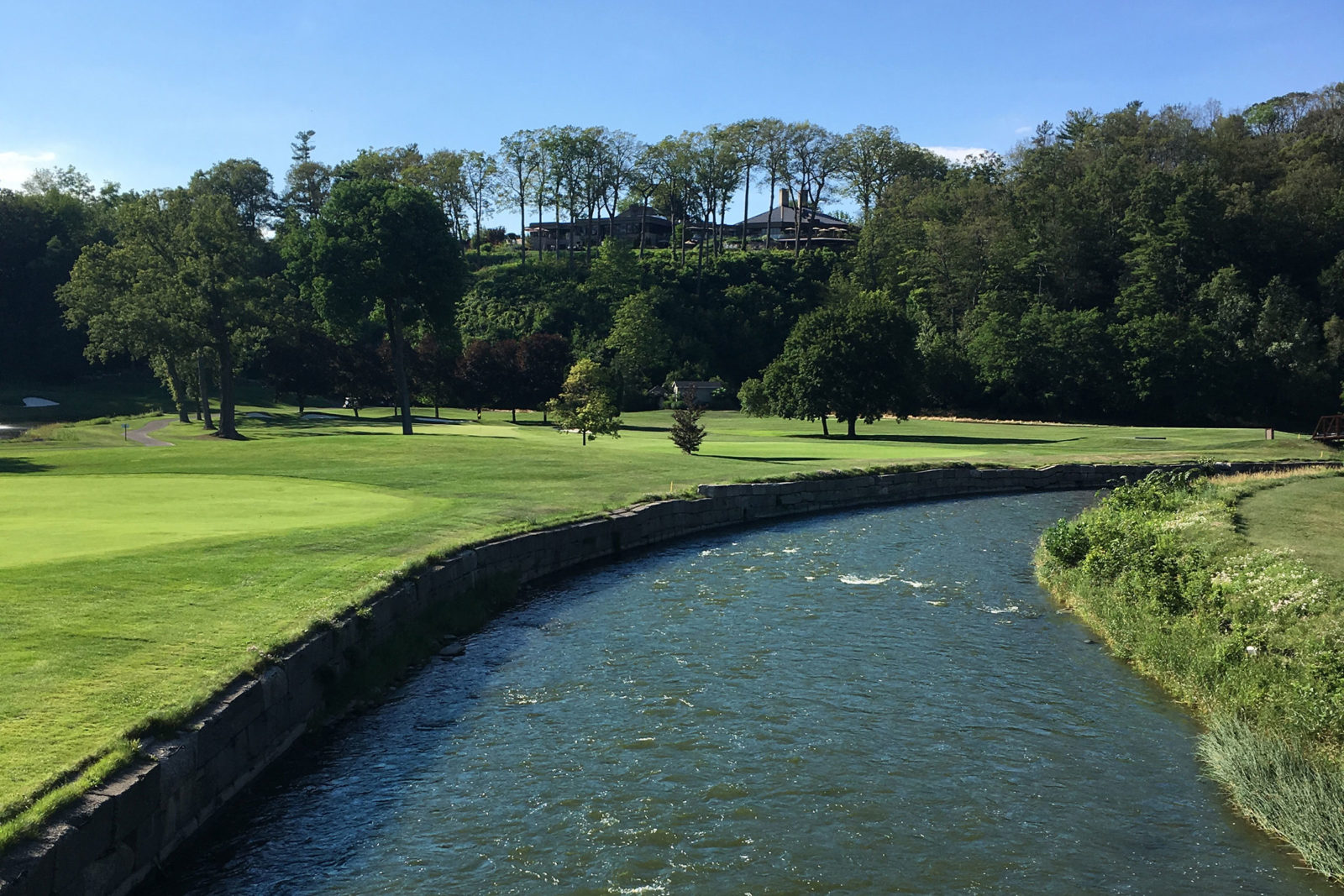 Credit River Name
In the early 1800s when the Ojibway people fished the river and used it as a water supply at their encampments (including locations where the golf course now is), they traded with white settlers.
They did this at the mouth of the river which is now Port Credit (just south of the golf course). Furs, moccasins, woven baskets were typical of goods traded for knives, guns and trinkets.
When the Ojibways had nothing to trade they received the goods they desired with their promise of furs and other commodities to be received in the future. This kind of deferred payment plan was, of course, credit. Thus, Credit River.