Summer officially begins this weekend and with it, an excellent week for golf and patio enjoyment. Please read on for further information regarding the 16 green and some of our key tree maintenance plans this season. I have also included a few questions that have been asked recently and may be on your mind.
16 Green
What are the next steps?
Beginning tomorrow, the 16 green will return to the regular daily pin sheet rotation. After a slow start to the spring, growing conditions have improved significantly over the past few weeks. Although a few damaged areas still need a little bit of additional time to recover, there are ample locations to return to regular pin setup rotation. To expedite the recovery of these lingering areas, we are continuing to implement plugs from our nursery into these spots each day.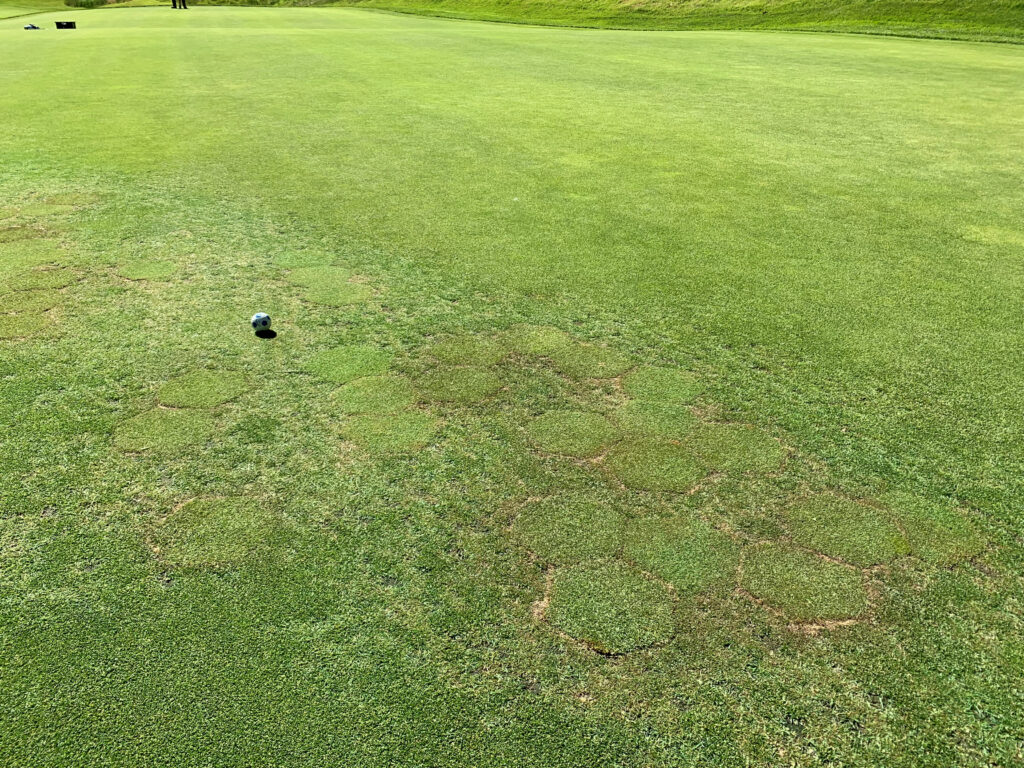 Why did you not replace all of the damaged areas with sod?
Given the difficult location and growing environment of the 16 green, replacing the damaged areas with sod or plugs is not the preferred option. Although turf can adapt to various environments, the 16 green is very different from the nursery behind the 14 green. For this reason, we did not replace the damaged areas.
We elected to seed bentgrass into the soil profile and to utilize any seed germination from the pre-existing seed bank to return the green as quickly as possible. The biotype already in the profile does very well to survive the heat and stress of the summer in the environment, a key benefit to this method. The areas where we implement plugs will require additional attention and care to ensure a healthy suitable putting surface.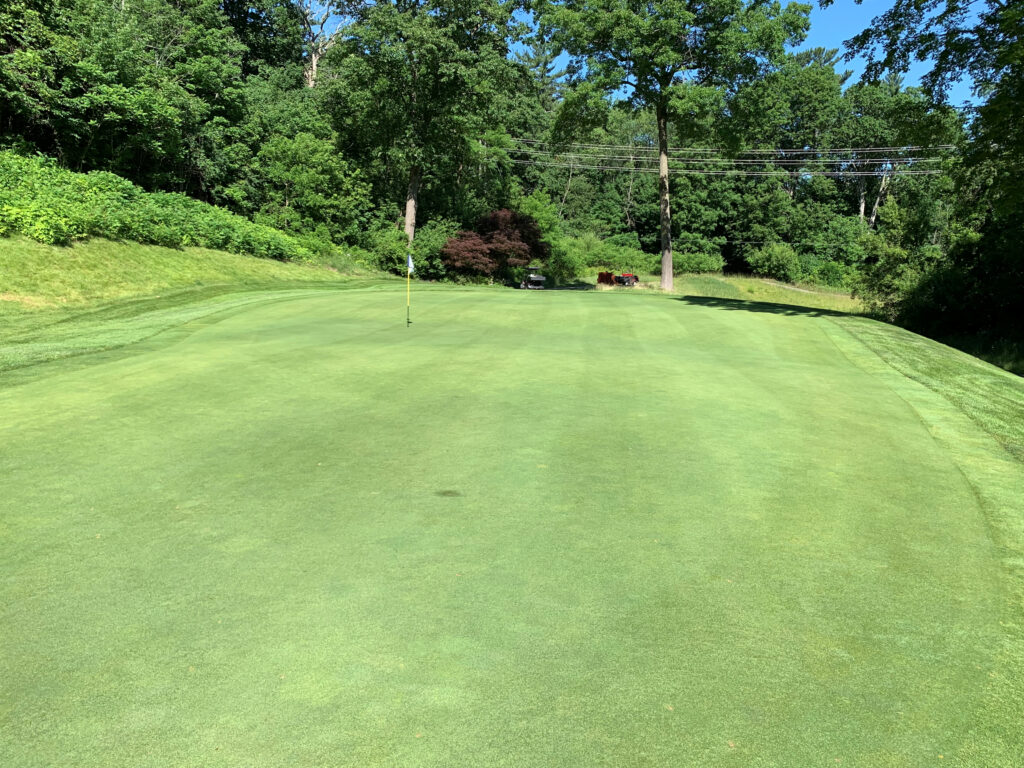 Clubhouse and Halfway House Trees
On June 7, the trees behind the Clubhouse and overhanging the Halfway House were treated for Gypsy Moths (LDD) by an outside service. This pest can very quickly defoliate a tree, making it difficult for them to produce energy and sustain life. This product is sprayed from the ground and up into the tree canopy; it targets the pest at the caterpillar stage. The insect then falls off the tree over the next few days and feeding ceases, allowing the tree to continue generating energy from its leaves this year.
We also completed the same application in-house on all of the trees that have been planted in the last 10 years. At this early stage in a tree's life, each leaf is vital given the limited volume. With how quickly the pest can feed, the ability to defoliate a tree in just a few days is quite high.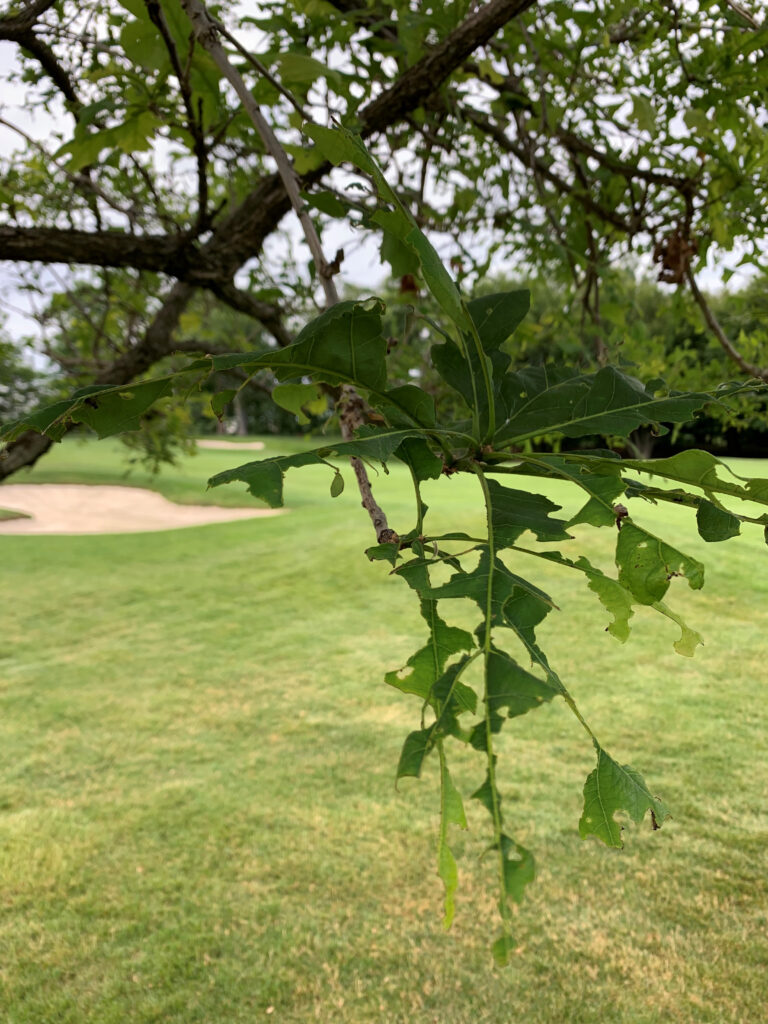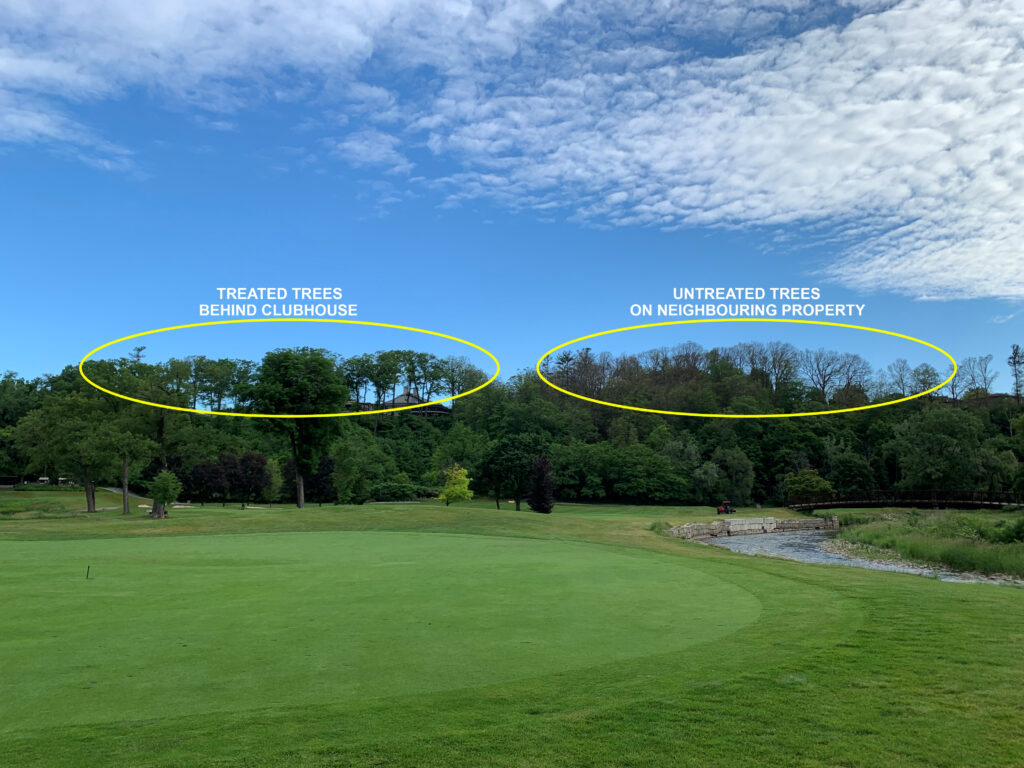 Utilizing these important applications to help protect the health of the trees and the role they play is an integral part of the maintenance plan at the Club.
If you have any questions about these topics or anything else on the course, please do not hesitate to contact me at your convenience.
Chris Bouwers
Course and Property Manager
cbouwers@creditvalleygolf.com
---
---