With the calendar well into July, we are in the midst of the Club Championships season. Hopefully, this wet stretch of weather we have been receiving slows down soon and leads to more favourable conditions to enjoy the course under sunnier circumstances. Please read on for information regarding the return of bunker rakes and the option to remove pins while also highlighting some good tree news.
Bunkers
With the return of bunker rakes last week, here are a few friendly reminders for play and etiquette:
• After playing your shot from the bunker, please smooth any disturbed areas with the provided rakes if you are comfortable doing so.
• Once you are done with the rake, please return it to the location marked with a painted 'T.' Leaving the rakes in these specifically designed locations is likely to have the least impact on future groups and the ball's travel.

• When you are finished in the bunker and done raking, please remember to knock the sand off your shoes. Given the wet weather we have been experiencing, the sand is more moist than usual, and there has been a lot of tracking of sand onto the surfaces. This interferes with the groups that follow and deteriorates the mower cutting quality the following day.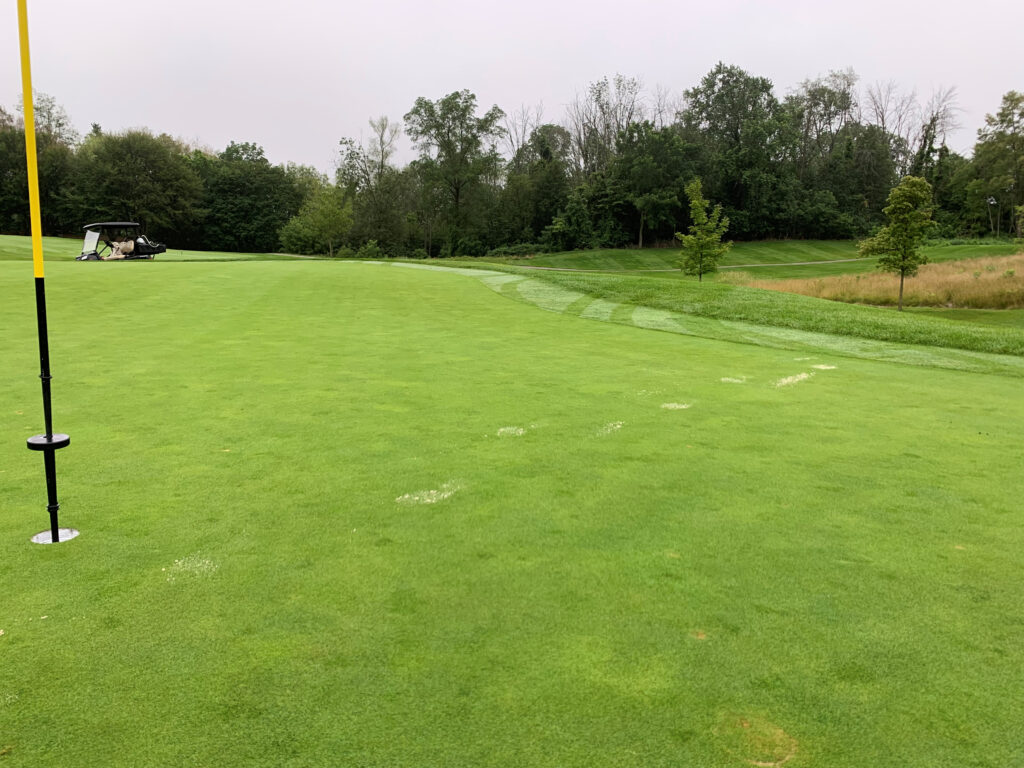 Pins
If you elect to remove the pin for putting with new allowances in place, please set the pin down favourably on the putting surface. This is to ensure the device stays intact and to avoid any unnecessary damage to the putting surface.
When replacing the pin, please try to align the apparatus with the hole as smoothly as possible to avoid destroying the edge of the hole for your fellow golfers.
Trees
I have been very pleased to see the recovery in tree health and foliage following the Gypsy Moth (LDD) activity over the last month. When feeding, the caterpillar does not eat to the base of the tree limb; this has allowed some recovery in the early damaged trees. I am also hoping to see further recovery over the next few weeks on the trees fed on later part of the LDD's life cycle.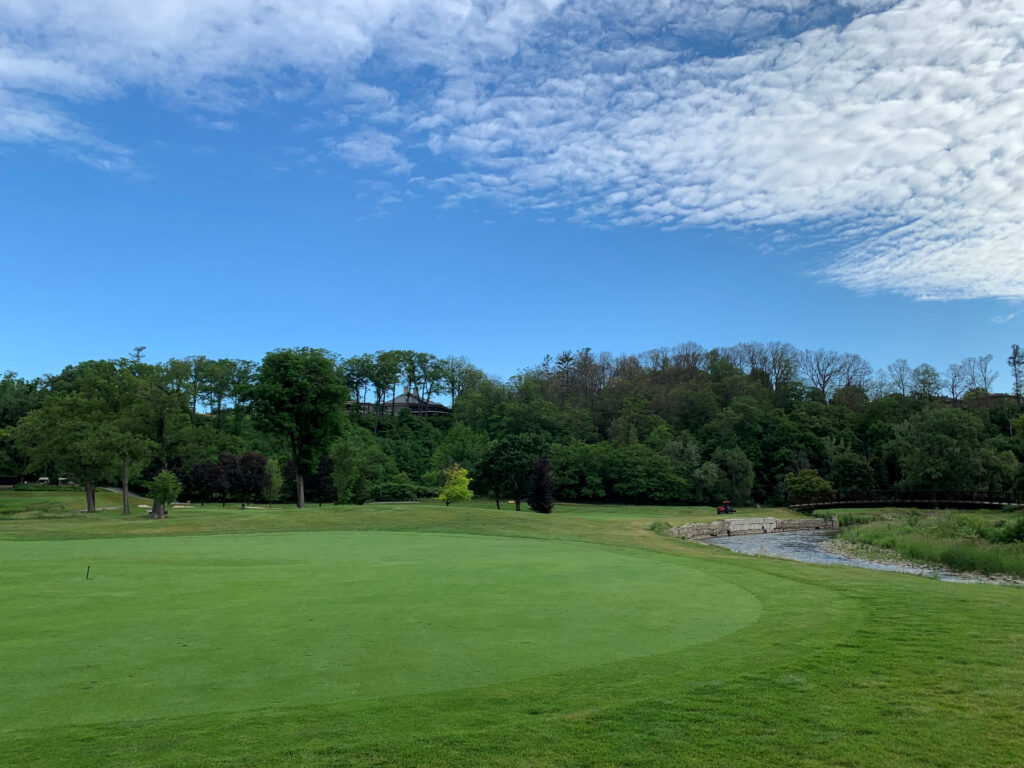 June 15
July 12
It is encouraging to see this recovery. The damaged trees also have the benefit of photosynthesis for the remainder of the season.
If you have any questions about these topics or anything else on the course, please do not hesitate to contact me at your convenience.
Chris Bouwers
Course and Property Manager
cbouwers@creditvalleygolf.com
---
---