Bunkers can be the nemesis of golfers and can make the difference between a good round and a great round. The team in the Greens Department puts a significant amount of effort and resources into the maintenance of these areas. During the summer, close to 140 hours of labour is used each week, maintaining the bunkers. This is the same amount of hours maintaining the greens.
As a critical component in the maintenance of the bunkers, the sand depths are checked in each bunker every other week. This ensures adequate inspection intervals for both the playability and safety of all golfers. During the checks, the team ensures four inches of sand is present in the greenside bunkers and two inches in the fairways. The variance in sand depths is to accommodate the 'blasting' out of greenside bunkers while 'picking' the ball out of the fairway ones.
Moisture management and consistency are an integral part of the daily inspection for the course. The 2011 irrigation system installation for the top 5 holes included a sprinkler station on each bunker, designed to enable site-specific watering of the sand and bunker edges. This setup allows us to maintain more consistent moisture levels from bunker to bunker through the summer. Unfortunately, during a year with frequent rain events like 2021, we experience too much moisture in the sand profile.
The bunker sand is raked aggressively using metal-toothed rakes to alleviate this compaction and improve playing conditions during periods of excessive moisture. This process turns the sand over while incorporating oxygen into the profile and expediting the drying of the bunker sand.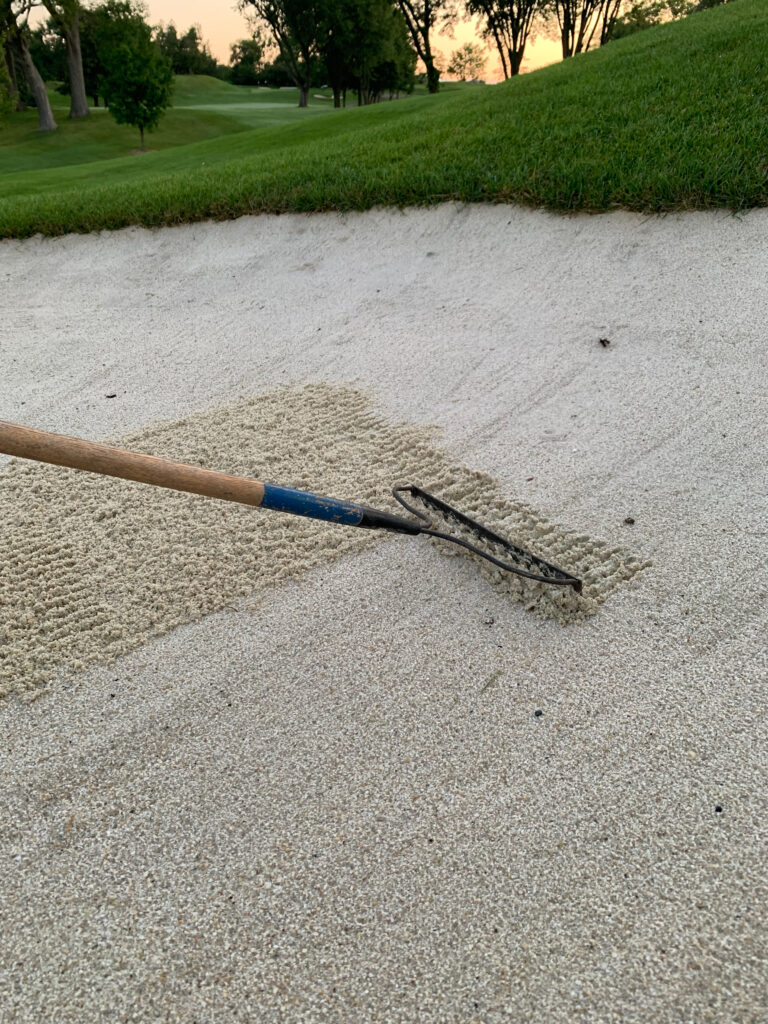 This season the frequency of turning the sand over has doubled compared to a typical year, given the consistent occurrence of rain. Fortunately, the weather forecast over the next week appears drier and more promising for favourable playing conditions.
If you have any questions about this topic or anything else on the course, please do not hesitate to contact me at your convenience.
Chris Bouwers
Course and Property Manager
cbouwers@creditvalleygolf.com
---
---