We are excited to announce that we will have a 'soft' opening of the patio in conjunction with the opening of the range tomorrow. This will be a first at the Club in the month of March.
We are still planning on a full return to service starting on April 1, but with warmer weather and lots of activity on the range the Boardroom patio will be available to members looking for refreshments and light snacks. Fire tables and heaters are all set up to keep you warm on cooler days.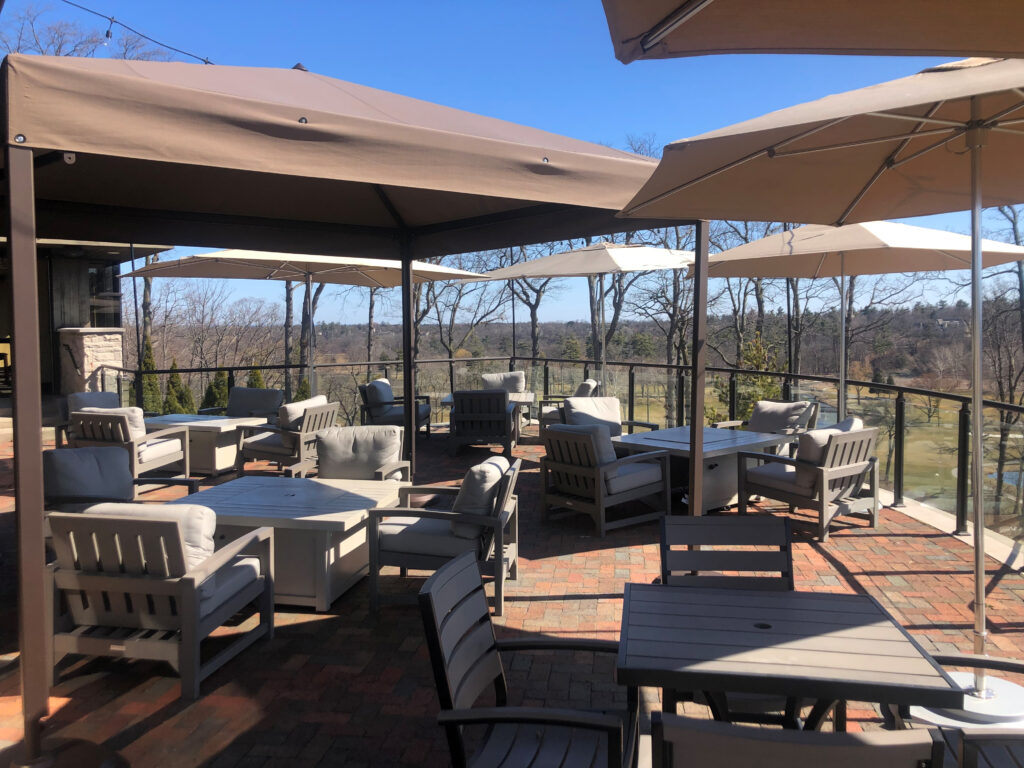 Location – Boardroom Patio
Hours of Operation – 11:00 am – 7:00 pm
Food and Beverage Take Out and Information Line – 905-275-2505 Ext. 342
Access to the patio will be via the walkway along the side of the Clubhouse and washroom facilities will be available through the Members Lounge. Our hours of operation will be Wednesday to Sunday from 11:00 am – 7:00 pm until the golf course opens. Please follow this link for up-to-date provincial guidelines for restaurants in the grey zone.
On April 1, service staff will officially begin their return as we expand the outdoor space. New menus will arrive at this time and our beverage lists will be complete and ready to go. With the opening announcements, we are now able to order products and stock the fridges for the start of the golf season.
We look forward to seeing all of you back at the Club soon.
Take care,
Michael Binns
Food and Beverage Manager
mbinns@creditvalleygolf.com
---
---