This past weekend a significant volume of precipitation fell in Southern Ontario. With most of this falling as rain, and areas having varying levels of frost in the ground, most of the precipitation made its way directly into rivers and streams. The Credit River was no exception, as we received three inches of rain at the course from Friday through to Sunday.
With this high volume of precipitation, water levels rose significantly – nearly two metres in a 48-hour period. The following link shows river height data from the Credit Valley Conservation Authority.
River flow monitoring in Streetsville had a flow rate of 7 cubic meters of flow per second last week, on Sunday morning this volume was registering 210 cubic meters per second! The following link has data to outline this volume of water movement.
Given this increase, the river crested the banks on Saturday afternoon, reaching its peak early Sunday morning. At this time the prognosis is positive, all things considered. We are extremely fortunate that the river was freely flowing with no ice blockage issues. Silt and debris have been left for cleanup in areas where water remained once the river returned to inside the banks. There will also be a need to replace some bunker sand, but the liners do not appear to have been damaged.
With the high volume of water flowing down the river we have lost a significant portion of the bank adjacent to both the 9th fairway and 10th tee. There was also a section that experienced erosion along the 17th tee. As the water levels continue to drop a better understanding of this damage will be understood. Once this becomes clearer and the full extent is known, further communication will follow.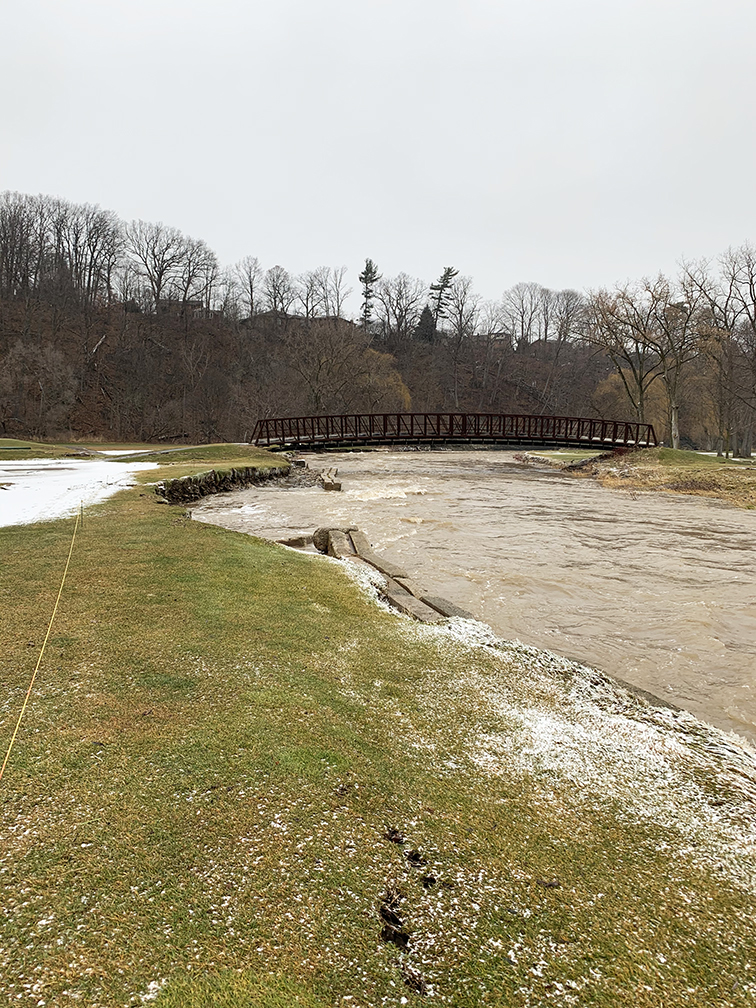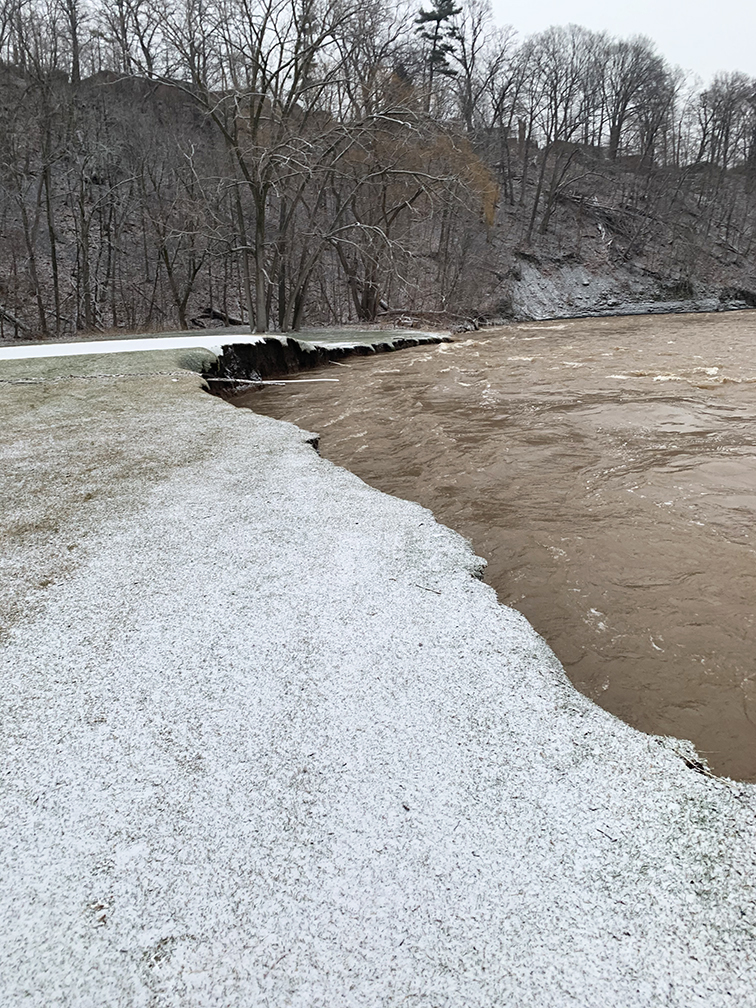 The slope in front of the 6th tee withstood the rain event with no concerns, this is the same for the river wall work. Completing this work in the fall likely mitigated the risk of these areas being negatively affected.
Despite the news related to the river, there are currently no turf health concerns. The river remaining open is a key factor in hopefully having an uneventful remainder of the winter season.
---
---