6 Tee Slope
The work to repair the slope in front of 6 tee was completed on September 12 with some minor sod repairs from traffic completed on September 20.
Visibility has become an issue with growth and viewing the upper tees on 6 while standing on 18 and while looking down from 6 to 18. Unfortunately, it is unsafe to correct this visibility issue until the leaves have dropped for the season, or potentially even during the winter. Since the current location of the tees on 6 were opened for play, pruning has been completed on a yearly basis in the winter every year for visibility purposes. The wet start to this season has caused an unexpected increase in growth creating the obstruction.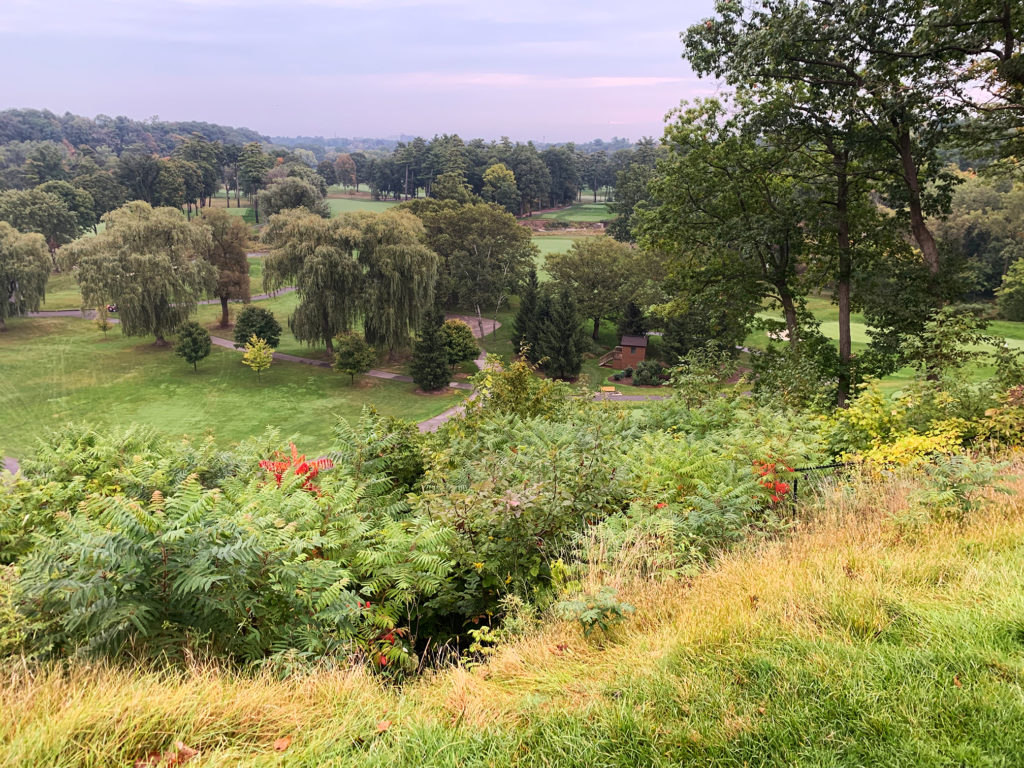 Divot Mix Use
All the provided divot mix is pre-mixed with bentgrass seed. Having the seed included in the mix significantly increases the rate and success of germination. The divot mix can be used in a variety of areas on the golf course: fairways, intermediate cut and the practice facility adjacent to the third hole. There are buckets of divot mix beside the practice facility that can be used to repair any turf removal after you have completed practicing to aide in recovery and for the enjoyment of others.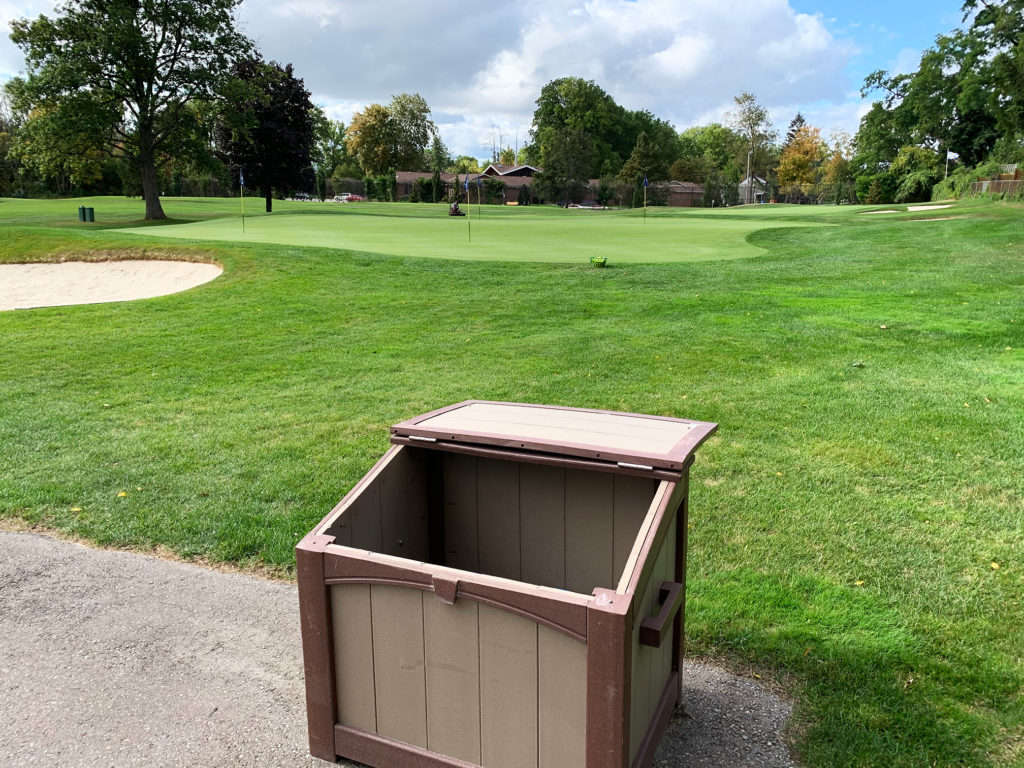 The mix can also be used on tee decks; however, maintenance staff fill the previous days' divots on the tee surfaces.
Aerification
As the calendar soon moves to October, we also begin to look towards aerification of the golf course. Although this is a process that can be viewed as disruptive to turf conditions in the short term, it is vital for the success of the next golf season and beyond. Aerification increases oxygen in the profile while reducing organic matter and compaction; this allows turf conditions to succeed with better quality root depth through the heat of summer.
Fairway aerification will begin on September 30 and will continue through the week with little impact on play. The fairways will have cores pulled, broken apart, soil returned into the profile and the thatch removed. Once all fairways have been aerified, topdressing will occur to strengthen the health of the profile.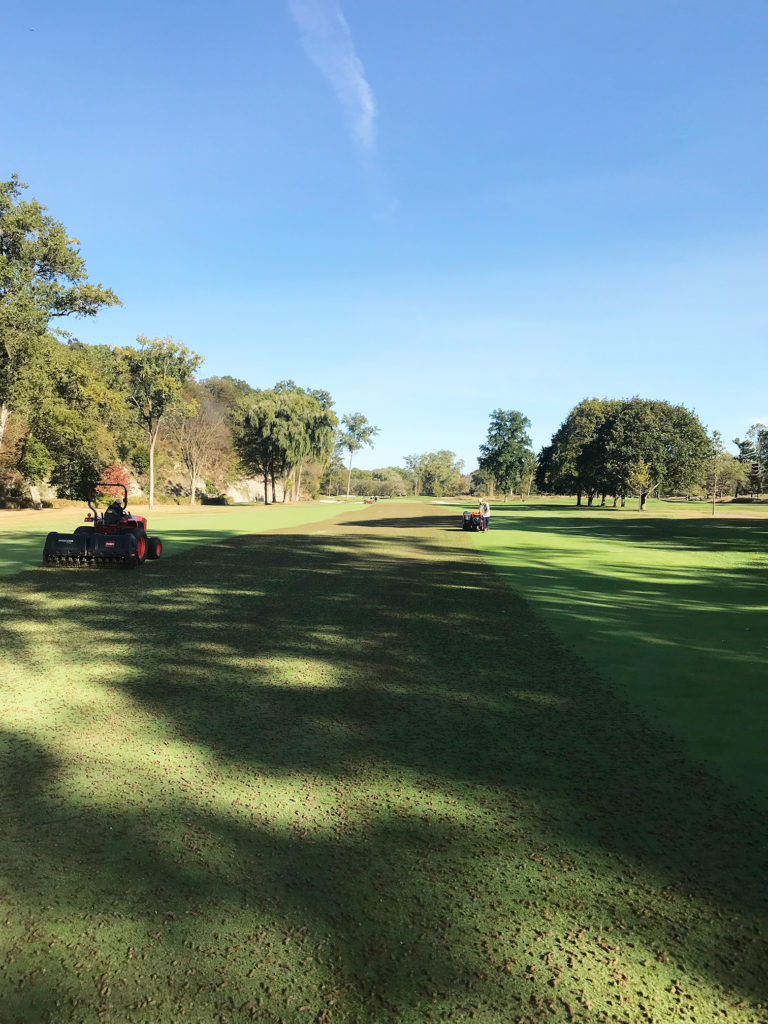 Greens aerification will commence the week of October 7 and will last through the week. As in the past, a few greens will be closed each day and the hole will be played with an oversized cup short of the greens being worked on. Greens aerification is an intense process consisting of coring, harvesting the cores, topdressing, deep tining and seeding. All of these aspects are important for healthy and successful turf through the heat of summer.
The aerification on the tees will be completed the week following the greens with little disturbance to play. The tee decks will be cored, harvested and topdressed to continue to promote healthy playing surfaces.
---
---