With the golf course opening a week away, the staff continue diligently working to prepare while getting increasingly more excited to see members out again. The return to seasonal temperatures this week is a welcome sight following the cold stretch of last week.
Bunkers
Before the opening of the course, all of the bunkers are cleared of loose debris and weeds. Cleaning out this material is important for playability and aesthetics.
Before: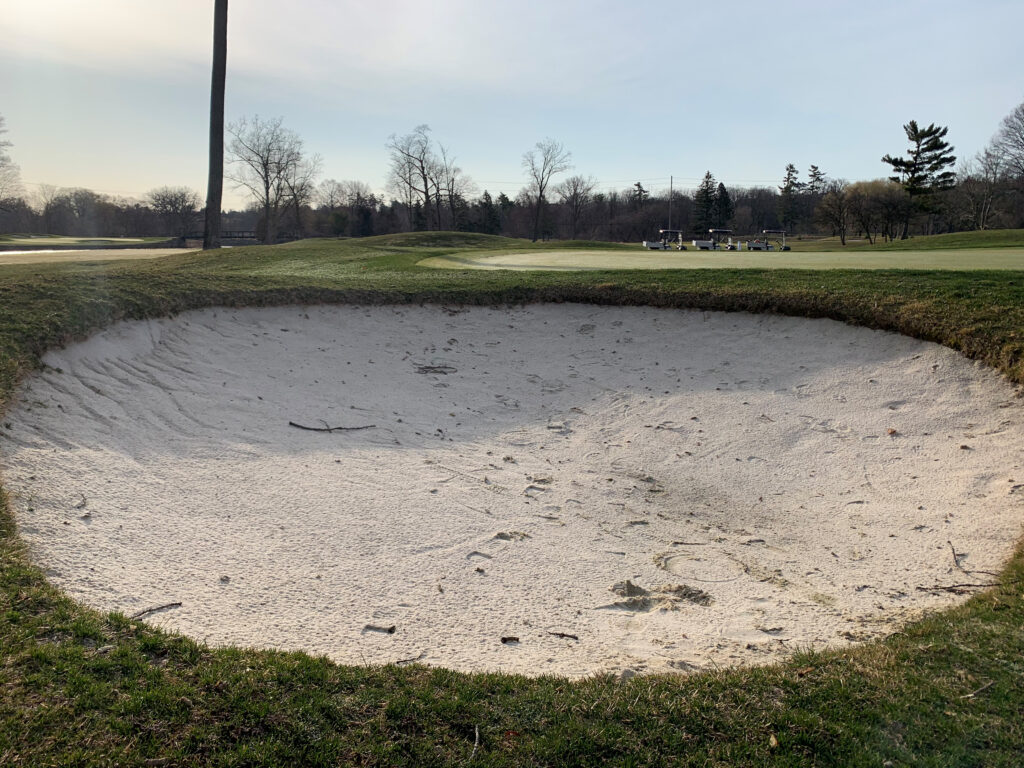 After: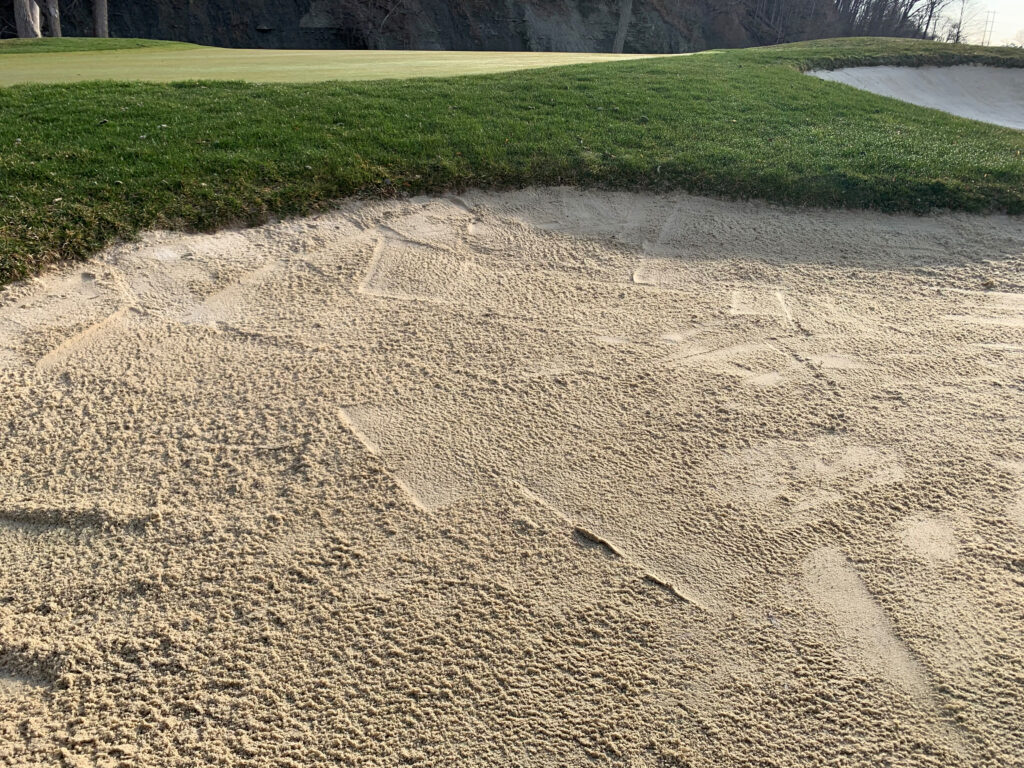 Following this, each bunker is checked to ensure proper sand depths and consistency. After we completed the bunker renovation project five years ago, it is now much easier to achieve these conditions consistently.
Fairway bunker sand depths are two inches of compacted sand

This is sufficient for a shot that is to be picked from the playing surface

The greenside bunkers have four inches on the base

This allows for the ball to be blasted from the surface to play the shot
The faces of the greenside bunkers are the same as the fairway bunkers, having only two inches of sand to avoid plugged or fried egg lies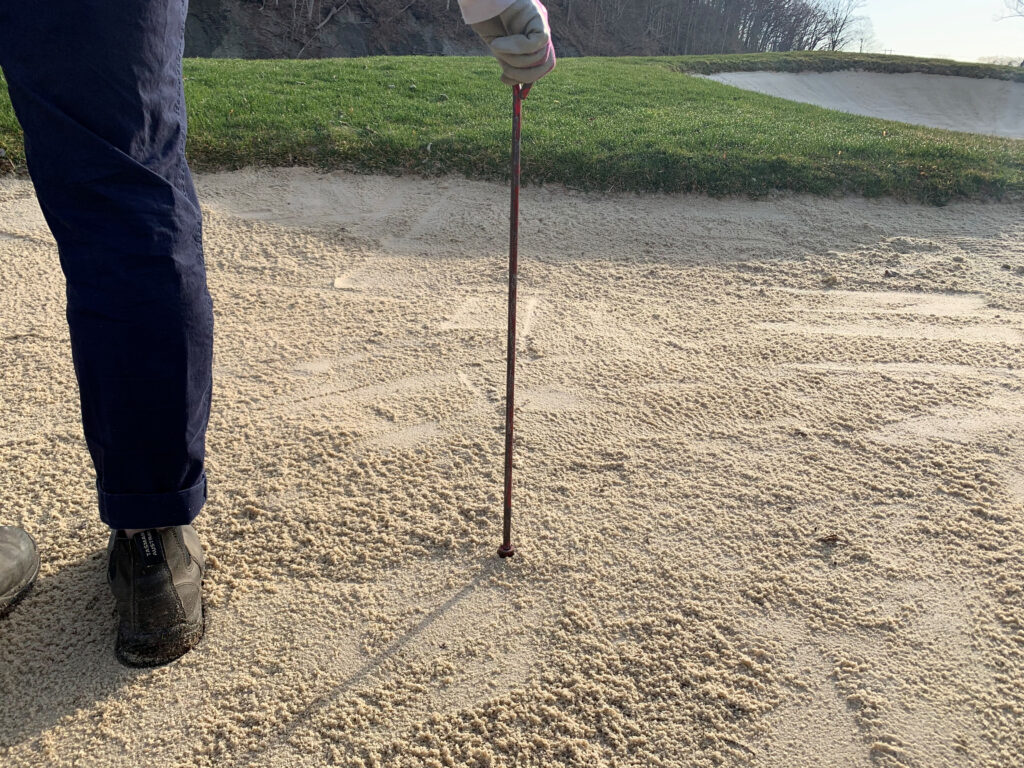 Setting up the proper sand depths, moving and adding sand where needed takes close to 250 hours of total labour each spring before opening. The movement of sand and change in conditions through the winter is quite significant!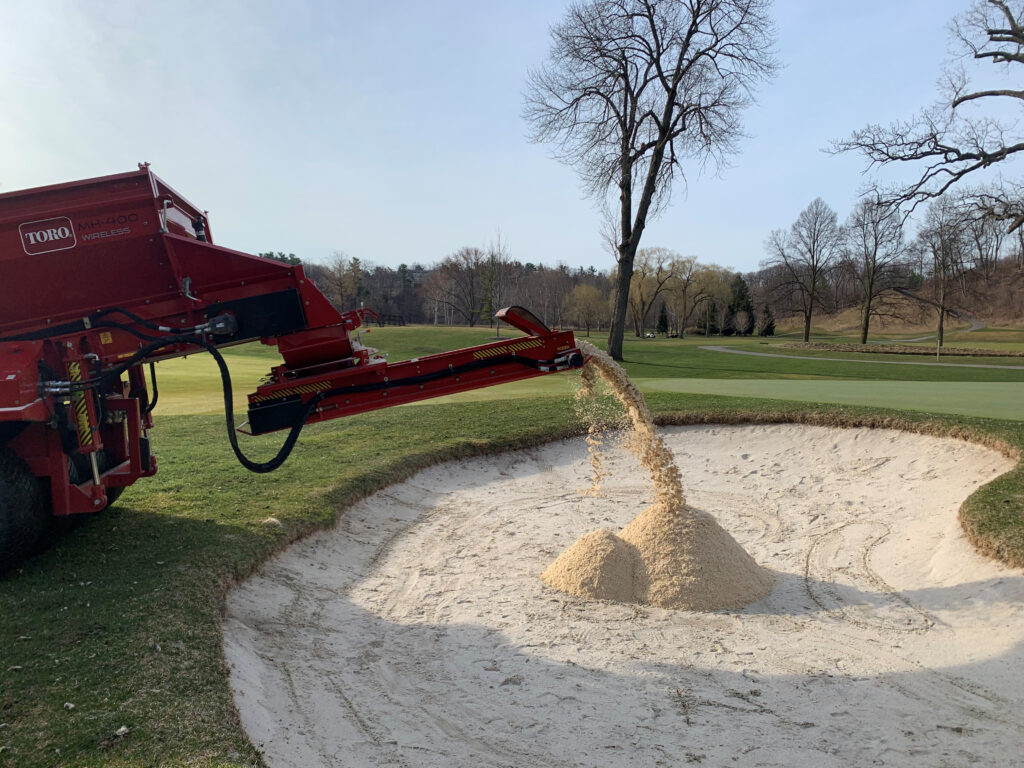 6 and 16 Greens
The impermeable covers have been in place on both 6 and 16 green for just over a week.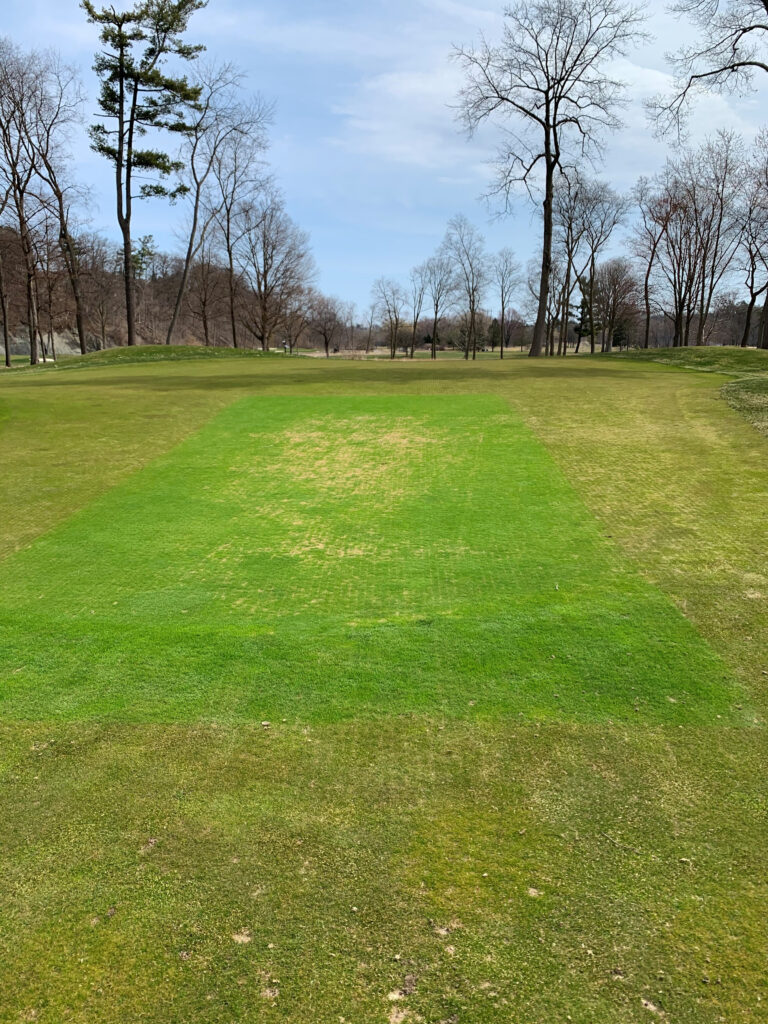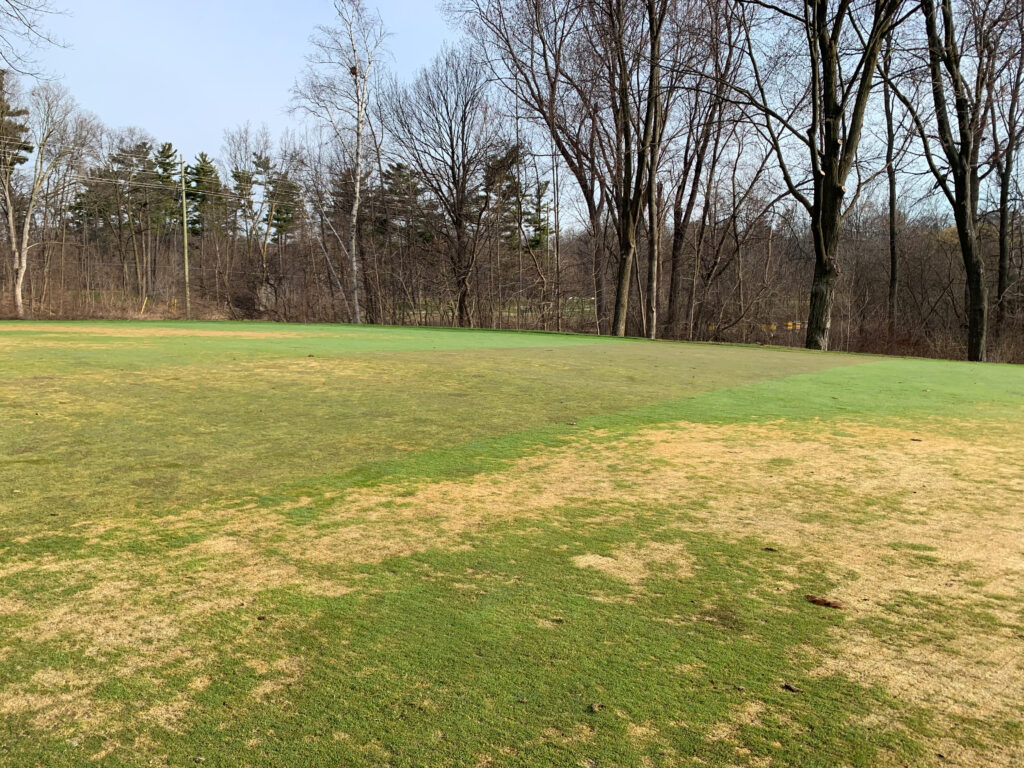 On a sunny day, the soil underneath the tarp will be two or three degrees warmer than the areas not covered. This week, we are continuing to monitor the soil temperatures closely and apply additional fertility to the damaged areas to increase the remaining turf's growth.
To ensure proper conditions and turf health through the season, the 16 green will open the season with a temporary pin short of the green on the fairway. The 6 green will be in play; however, the pin sheet will not be utilized until further notice to keep the pin off the front slope.
Mowing
With what appears to be the final blast of cold weather behind us, the golf course's first cuts have begun this week. It is always an encouraging time of year to see the beginning of growth and the removal of wind desiccated leaf tissue from the winter months. The difference in the appearance of the turf is a stark contrast between before and after the cut.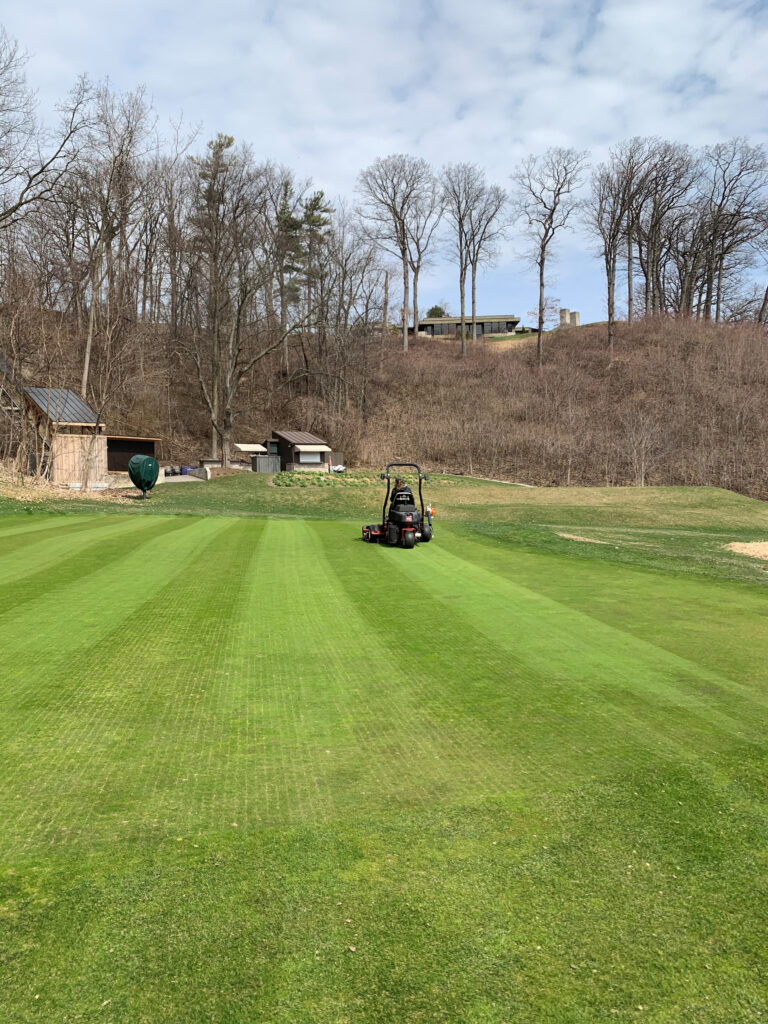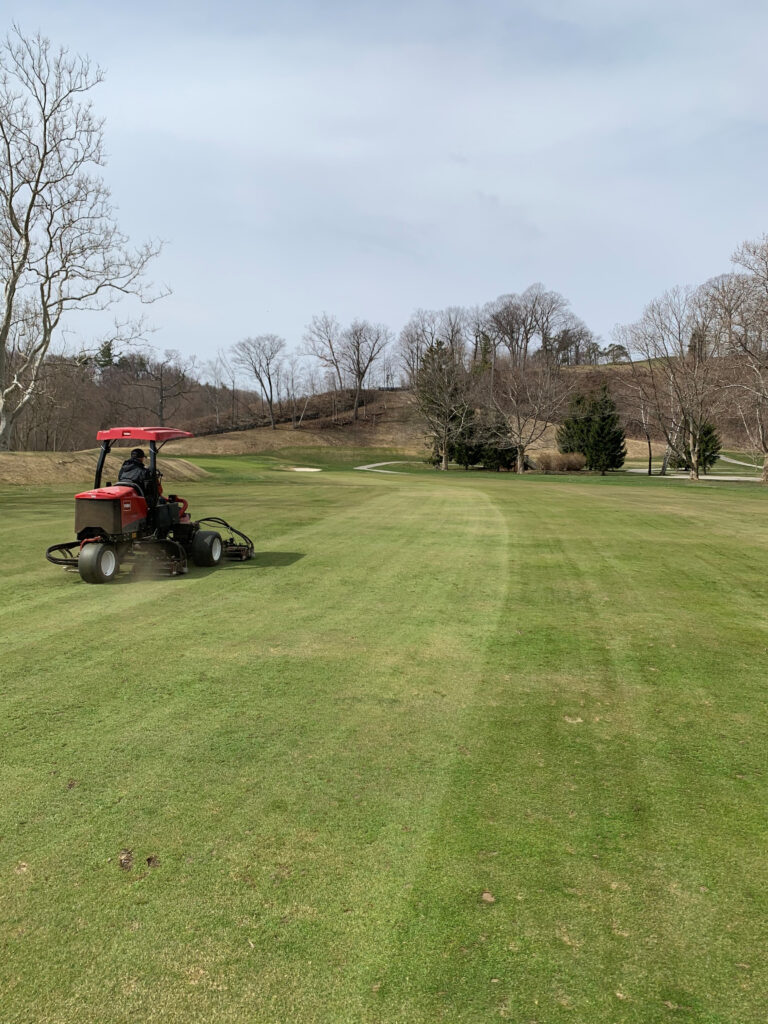 Next week I will communicate the protocols for course etiquette and bunker play for the season. Please be sure to look out for this email as we approach the course's much-anticipated opening for the 2021 season!
If you have any questions, please do not hesitate to contact me at your convenience.
Chris Bouwers
Course and Property Manager
cbouwers@creditvalleygolf.com
---
---