Fairways
Now that August has begun and we are into the 'dog days of summer', traffic stress on the turf becomes more prevalent. This season is no exception with a significant increase in rounds played, prolonged stretches of high heat and humidity, and above normal cart traffic levels.
Over the last two weeks some of the heavier traffic locations, such as cart exits and entrances as well as narrow areas, have experienced some stress and turf decline. The most significant damage can be found on 1, 2, 5, 12, 14 and 16.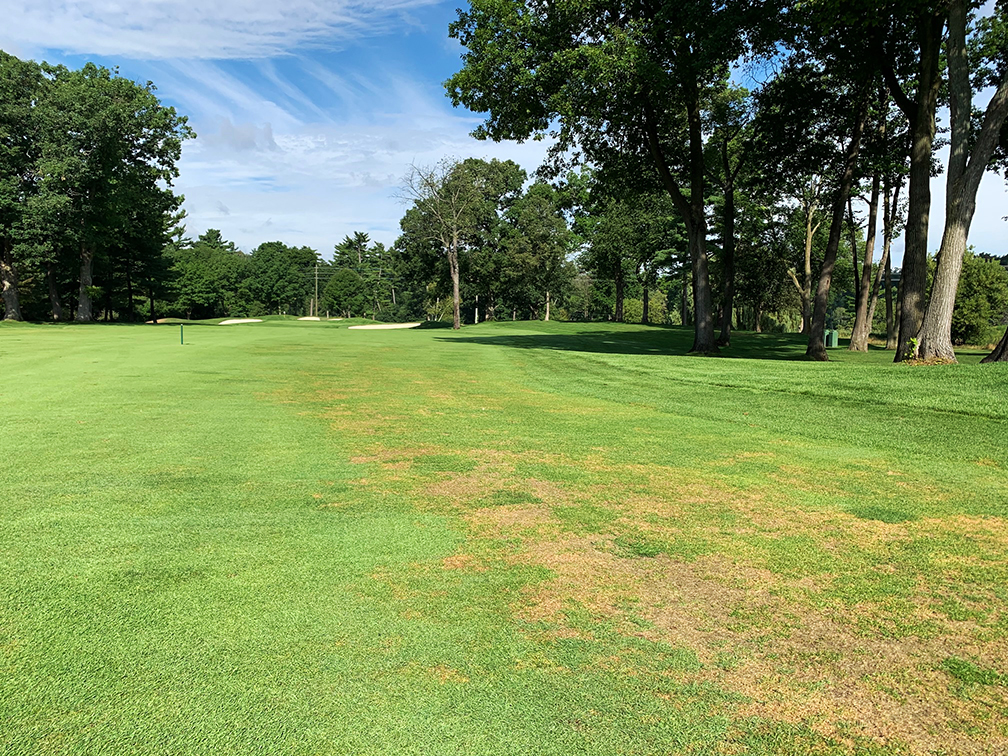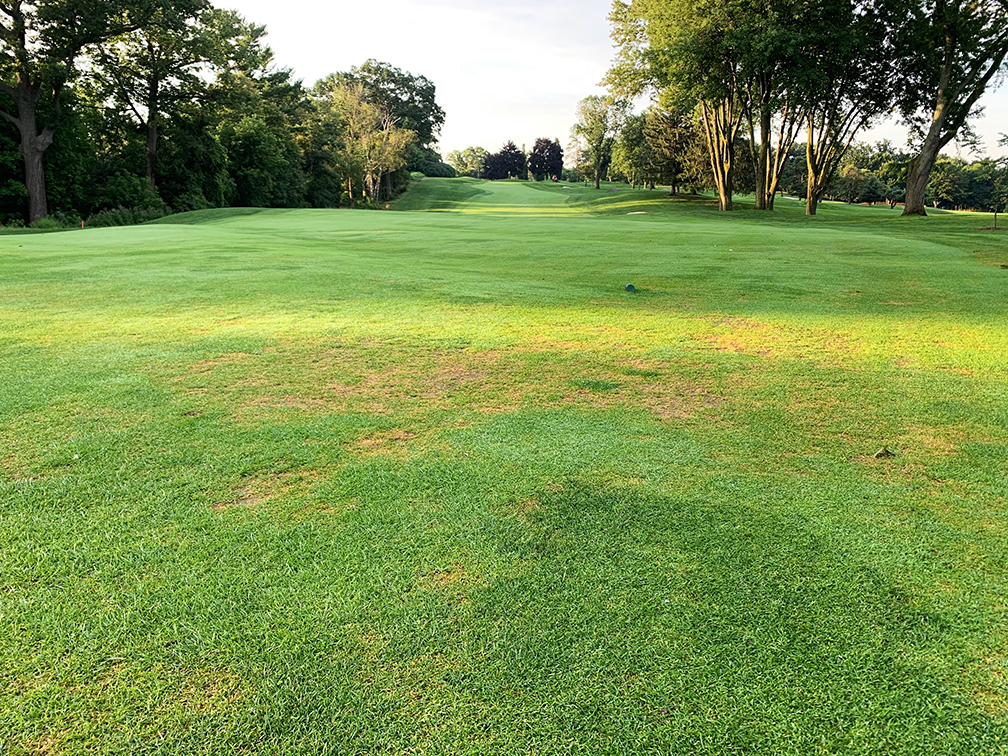 The road to recovery is underway with aerification of the affected areas completed last week, seed applied and an increase in fertility levels to promote more rapid growth. These practices and adjustments work just as well on the course as they do with your own lawn!
To further promote a quick recovery, cart traffic will be reduced in some of the areas until the newly germinated seed is established and can sufficiently support the weight of vehicles.
Through careful management of traffic, moisture, and fertility the areas will soon return to their regular conditioning.
Rough
There are a few locations on the golf course where the rough has started to develop bumps or ridges. There are several factors that have led to the onset of the problem. The most prevalent spots are on 5, 9, 10 and 12.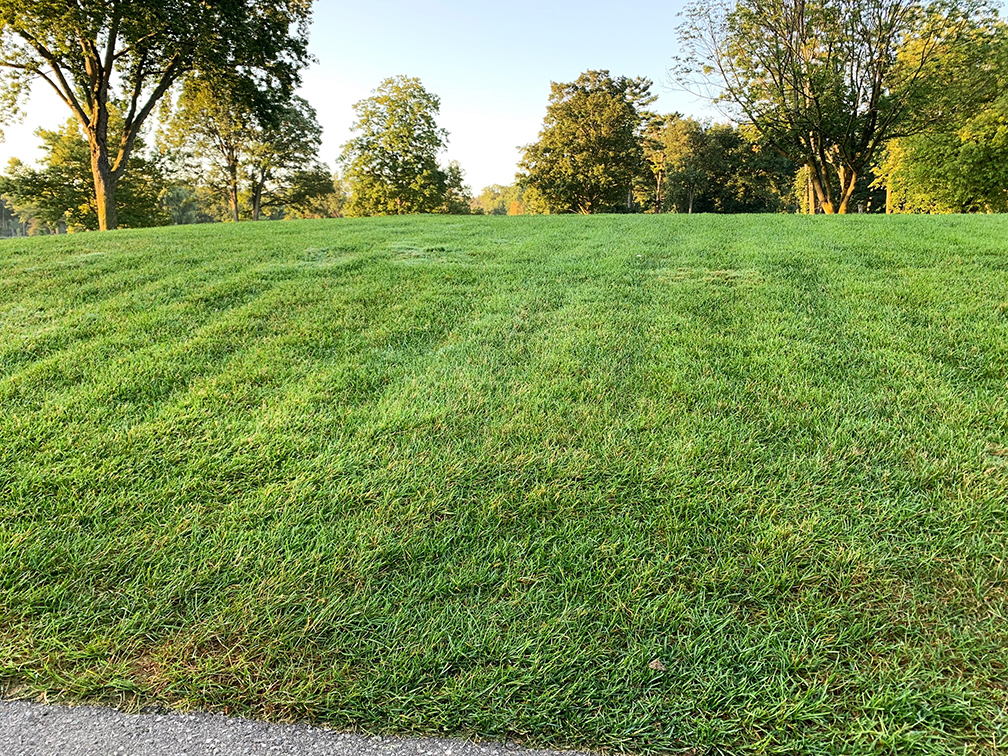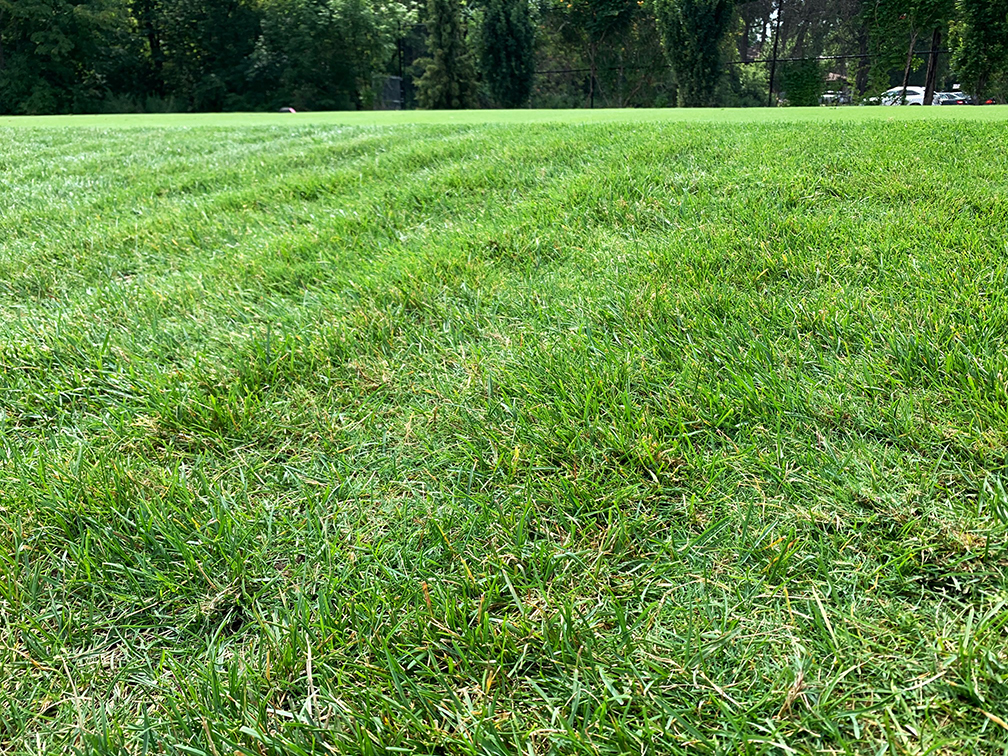 All of our rough mowers have wide rollers on the back of their mowing decks, to maintain consistent grass length and reduce the likelihood of scalping or cutting small areas too short. The disadvantage of this is when they go over an uneven area they bounce and begin to create the bumps or ridges that are now becoming visible.
We have implemented a few changes to reduce this issue including altering mowing directions each time we cut. Changes in mowing direction will help to alleviate the bounce and begin smoothing out the surfaces. The mower operators will also be driving more slowly through these areas to avoid further damage; and, we can utilize the same rollers that exacerbated the issue to help repair it. In the fall we will be aerifying these areas and then rolling them to continue improving the surface quality.
If you have any questions about this or anything else on the course, please do not hesitate to contact me at your convenience.
Chris Bouwers
Course and Property Manager
---
---